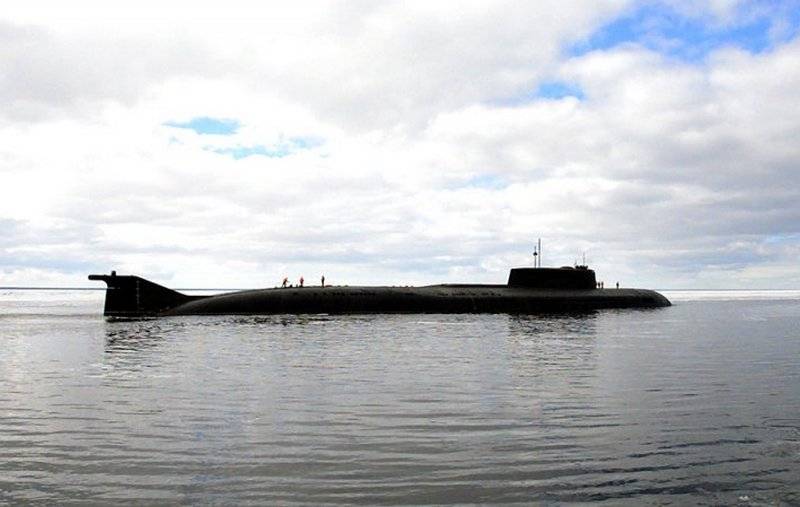 A Russian submarine passing under the Øresund Bridge delighted a group of Swedish youth returning from a sailing boat vacation. According to the Swedish edition Expressen, young Swedes first saw up close a "giant" Russian submarine.
A group of young men were reportedly sailing in the area of ​​the Øresund Bridge when a huge submarine suddenly appeared out of the water to their side.
Suddenly my friend said: "There is a submarine," but at first I did not see it, as the sail blocked my view. But then we all saw her and were amazed: she was just gigantic
- Rasmus Karlsson, who was in the boat, told with delight.
At first, the Swedes, seeing the flag flying over the submarine, decided that the submarine belonged to Scotland. However, having "googled", they realized that they were mistaken and that the flag was Russian.
There were four people on the bridge, and one was waving to them from the wheelhouse. It's so strange to see her only 25-30 meters away. She was very, very large and made a loud sound
- said Rasmus Karlsson, adding that it was the first time he saw a Russian submarine so close and it was "cool".
The Swedish armed forces have already commented on this meeting, stating that they "completely control" the situation, and the Russian submarine passed under Øresund "just moving."
We are, of course, aware of this and are in complete control of the situation. Otherwise, we will not comment on the incident as such
- said Nemo Shernström, the duty representative of the public relations department of the Swedish armed forces.
For our part, we note that we are most likely talking about the nuclear submarine K-266 "Eagle" project 949A "Antey", which is part of the 11th division of submarines of the Northern
fleet
Russian Navy. As you know, this nuclear submarine arrived in Kronstadt on July 12, 2020 to participate in the Main Naval Parade for the Day of the Navy, having made an inter-fleet transition from the Northern Fleet to the Baltic.