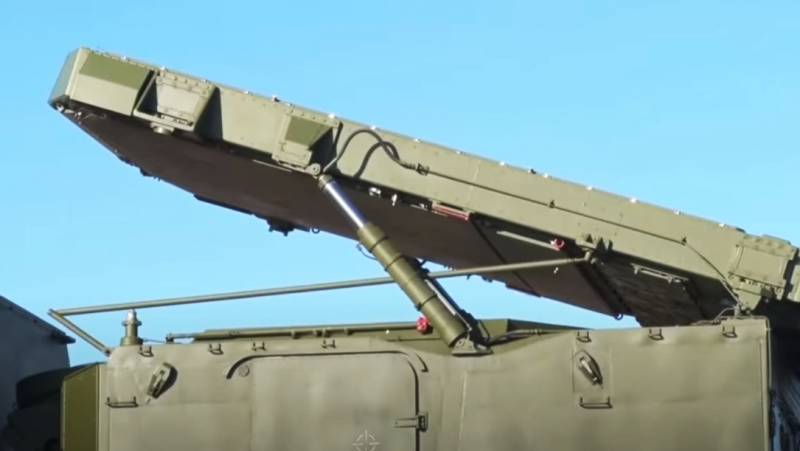 The Russian Armed Forces are preparing to put into service the latest S-500 Prometheus anti-aircraft missile systems. Moreover, this is the case when
weapon
can no longer be called an exclusively air defense weapon. According to publicly available data, the S-500 missiles have a combat range of at least 100 km longer than the S-400 Triumph complex, while they are capable of intercepting enemy supersonic missiles.
One of the discussed capabilities of the newest Russian complex S-500 "Prometheus" is anti-satellite. If we believe the previously announced data on the parameters of the altitude of destruction of targets by the Prometheus missiles, then it is quite capable of coping with satellites located in the so-called low orbits, including a low reference one. An example is satellites with an altitude of about 200 km above sea level. Another question: is it planned to use the S-500 "Prometheus" precisely as a means of fighting enemy satellites? As one of the options, it may be quite suitable, but to focus on this, the probability is much lower.
Earlier, the Western press discussed such a hypothetical possibility of the Russian S-500 "Prometheus" complex as a "cover for launched intercontinental ballistic missiles." The logic was as follows: S-500 missiles can counter anti-missile missiles that try to intercept ICBMs in near space. That is, the S-500 in this case is already considered as a kind of anti-missile weapon.
But, if we discuss this "logic", then so far it looks more like science fiction. The range of use of the S-500 missile, although it is long, will in no way allow it to "accompany" an ICBM if it is used against an enemy, taking into account the distances covered by the ICBM. To organize such "escort" as a cover for ICBMs from missile defense systems, it is necessary to build a whole chain of S-500 complexes along the entire projection of the intended flight path of ICBMs. Today this can only be possible theoretically. Much more obvious is the possibility of using the S-500 "Prometheus" air defense system as a means of protecting silo-based ICBMs from possible enemy missile strikes. However, an important aspect is that Russia is quite capable of finding an "antidote" to the US missile defense system being built, which is actually aimed at violating the nuclear-missile parity that has been built for decades. And this "antidote" can be so-called asymmetric. The development of multipurpose air defense systems (anti-aircraft) - missile defense (anti-missile) - PSO (anti-satellite defense) is an important component in this matter.