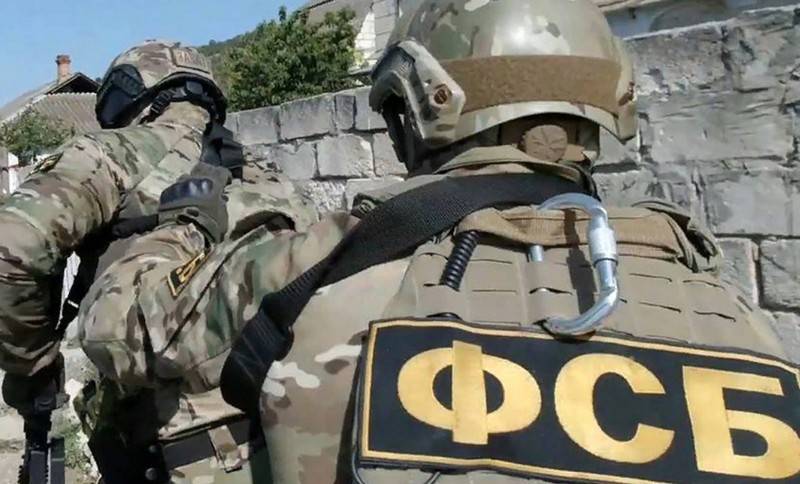 A terrorist attack was prevented in Moscow, the massacre of people was prepared by a resident of one of the countries of Central Asia, who arrived in the capital of Russia. This is reported by the FSB.
The Federal Security Service of the Russian Federation, together with the Ministry of Internal Affairs of Russia and the Investigative Committee of the Russian Federation, suppressed the activities of a member of a terrorist organization planning to commit a terrorist act in one of the crowded places in Moscow
- said in a statement.
The terrorist himself was destroyed during an attempt to arrest. He was found in Khimki in the area of ​​abandoned garages and refused the demand to surrender, opening fire on the security forces. The terrorist was destroyed by return fire. An AKS-74U assault rifle, three loaded magazines, two F-l grenades and an RGD grenade were found at the site of the clash.
It was established that the offender arrived in Russia from one of the Central Asian countries and lived in a rented apartment in Moscow. During a search there, they found evidence of the terrorist's connection with militants of international terrorist groups in Syria and plans to prepare a mass execution of citizens in one of the crowded places in Moscow.
At present, operational-search activities are being carried out to identify persons also involved in the prepared crime. A terrorist's brother was detained in the Moscow region, who claims that he was looking for a relative in order to prevent him from leaving for Syria to join the militants.
Operational personnel from the place of elimination of the terrorist in Khimki. According to his brother, the victim disappeared two weeks ago. His relatives guessed about his connection with terrorist organizations, so they reported to the police pic.twitter.com/WGiLphQnri

- lifenews_ru (@lifenews_ru) July 27th, 2020