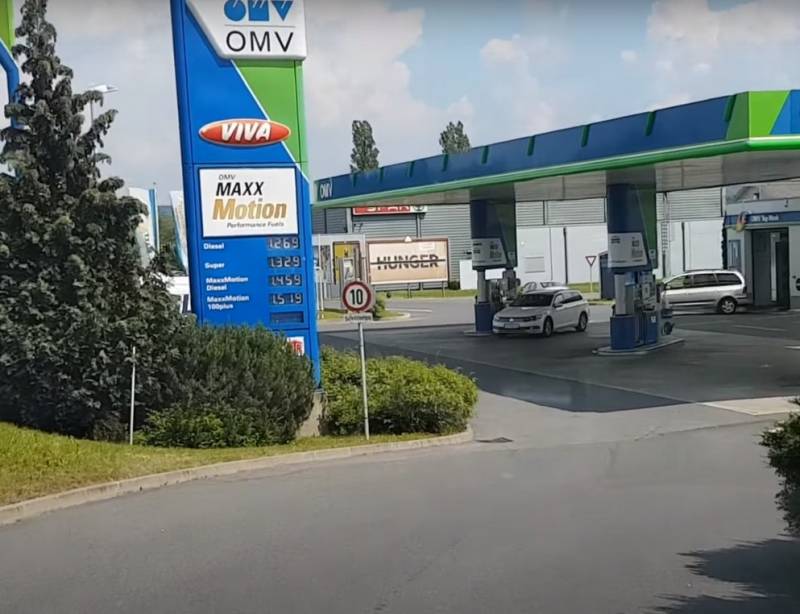 A rating of European countries by the availability of gasoline for the population has been compiled Unfortunately, Russia's place in it cannot please.
An interesting calculation is published on the website
RIA News
... The objective of the study was to compare gasoline prices, as well as to determine the countries with the most affordable gasoline for citizens.
Luxembourg, one of the richest countries in Europe, is in the lead in the rating of gasoline availability. Residents of the Grand Duchy can buy 3,2 thousand liters of gasoline for their average salary. In second place is the prosperous Norway with 2,6 thousand liters, in third place is Austria with more than 2,3 thousand liters of gasoline. Rounding out the "golden five" are Ireland and Great Britain, whose residents can also buy about 2,3 thousand liters of gasoline for an average salary.
Further, the main part of other European countries is located. Russia was only in 20th place in terms of gasoline availability, behind the Czech Republic and ahead of Greece. Moreover, unlike the Czech Republic or Greece, Russia is an oil-producing country, one of the leaders of the world oil market.
At the same time, there is a reason to be a little proud: gasoline in Russia is still more affordable than in neighboring Ukraine and Belarus, as well as some other countries of Eastern Europe. So, the average Russian can afford to buy 924 liters of 95th gasoline. Also, Russia is ahead of Latvia, Romania, Bulgaria and Hungary.
If we talk about absolute prices, then in Russia - the cheapest gasoline after Kazakhstan. But the most expensive gasoline is in the Netherlands, Denmark, Greece, Italy and Portugal. Interestingly, during the crisis caused by the pandemic, only in Russia, Belarus and Kazakhstan there is an increase in gasoline prices. In other countries, gasoline is either getting cheaper or stagnating in price.