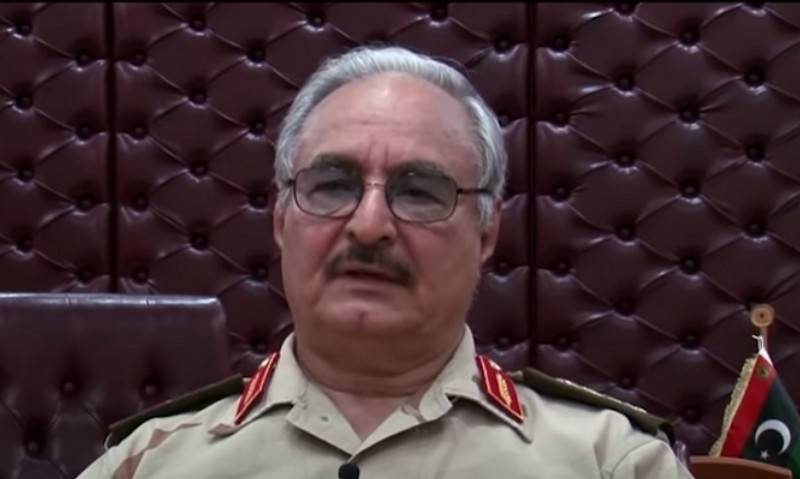 The United States has threatened to impose personal sanctions on the commander of the Libyan National Army, Khalifa Haftar. According to The Wall Street Journal, the reason for the imposition of the sanctions is the alleged obstruction of the supply of Libyan oil.
As the newspaper writes, information about the threat to impose sanctions against Haftar came from officials from the US presidential administration. The US is confident that they (sanctions) can hit the LNA commander hard, since he owns property in the United States: a ranch worth $ 185 in Virginia and housing worth $ 364. It is also noted that Haftar has American citizenship and previously had connections with the CIA.
According to Washington, LNA Haftara holds the largest oil field in Al-Shararah and a port that plays a key role in the supply of Libyan oil.
Washington calls on all parties in Libya to reject attempts to militarize the energy sector, divide the country's economic institutions and subordinate critical infrastructure to foreign interests
- said in a statement by the US State Department.
In turn, the LNA said that the oil fields are being blocked by local tribes who are opposed to the fact that all oil revenues go to Tripoli, where they are spent on arming units controlled by the PNS and Turkish mercenaries transferred from Syria.