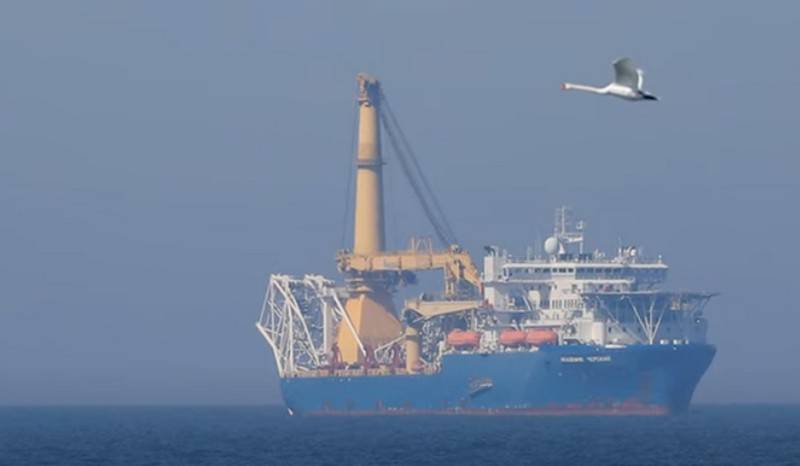 Russia is still unable to resume construction of the Nord Stream 2 gas pipeline for one, but very important reason - cod spawning is taking place at the site of the pipeline. The Danish government has banned all work in the area of ​​Bornholm Island, the ban will remain in effect until the end of August.
So far, nothing is happening at the bottom of the Baltic Sea near the island of Bornholm. In July and August, cod spawns in these waters, all work is prohibited for environmental reasons
- write the German media.
It is reported that the resumption of work is possible in September, then nothing will interfere with the completion of the gas pipeline. The Akademik Chersky vessel and the Fortuna barge are ready to start laying pipes.
Meanwhile, it became known that the head of the US Department of State Mike Pompeo visited Copenhagen last week. There is no official information on the reasons for the visit, but according to unofficial information, Pompeo came to discuss the construction of the Russian gas pipeline with the Danish authorities.
Against this background, it is reported that the US is increasing pressure on European contractors involved in the construction of the pipeline. According to German media, 12 American officials from three ministries (the US Department of State, the Ministry of Finance and the US Department of Energy) are conducting "explanatory conversations" with representatives of the firms involved in the project, during which they hint at negative consequences for them due to participation in the construction. " Nord Stream-2 ". Earlier, the US House of Representatives tightened sanctions against the gas pipeline.
In turn, Germany spoke out against the US sanctions pressure. According to Klaus Ernst, Chairman of the Bundestag Committee on Economics and Energy, the US sanctions pressure on the participants of the Nord Stream 2 project violates the sovereignty of Europe and, in particular, Germany.
As before, I am amazed at the actions of the US government. I regard this as a direct attack on German and European sovereignty
- he said.
However, according to Ernst, so far nothing is known about Berlin's retaliatory measures against Washington, although more and more German politicians are advocating "a tougher response."