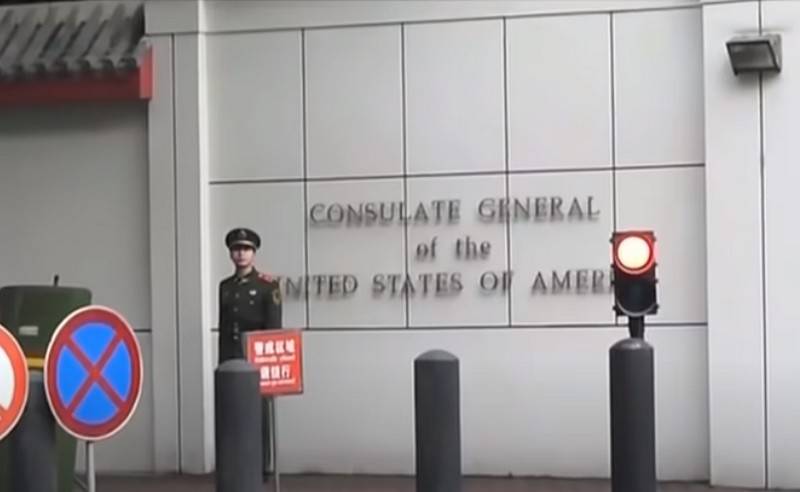 China responded to the closure of its US Consulate General in Houston by closing the US Consulate General in Chengdu. The American diplomatic mission is officially closed from 10:00 on July 27, 2020. This was announced by the Chinese Foreign Ministry.
The report says that after the closure of the American Consulate General, representatives of the competent authorities of China entered its territory through the main entrance and took over the diplomatic mission. US diplomats left the consulate on Sunday. Thus, the United States lost its diplomatic mission, which was opened in 1985 and was responsible for the southwest of China, including the provinces of Sichuan, Yunnan, Guizhou, the Tibet Autonomous Region, and the city of central subordination Chongqing.
By closing the consulate general in Chengdu, China defeated the United States in a diplomatic war between the two countries in an unexpected move. Washington hoped that in response to the closure of the Chinese Consulate General in Houston, Beijing would close the American Consulate General in Wuhan, which had not worked for a long time due to the coronavirus pandemic and which the United States itself wanted to close. However, Beijing decided to close the US diplomatic mission in Chengdu and fulfilled its threat.
Recall that on July 21, the United States demanded that China close the Consulate General in Houston, explaining this by "ensuring the protection of the intellectual property and personal information of Americans." In Beijing, the incident was called a political provocation and threatened to retaliate. Already on July 24, China demanded from the United States to close the consulate general in Chengdu, placing all the blame on the incident on the Americans.
How events will develop further and whether the "war of diplomats" will continue, time will tell.