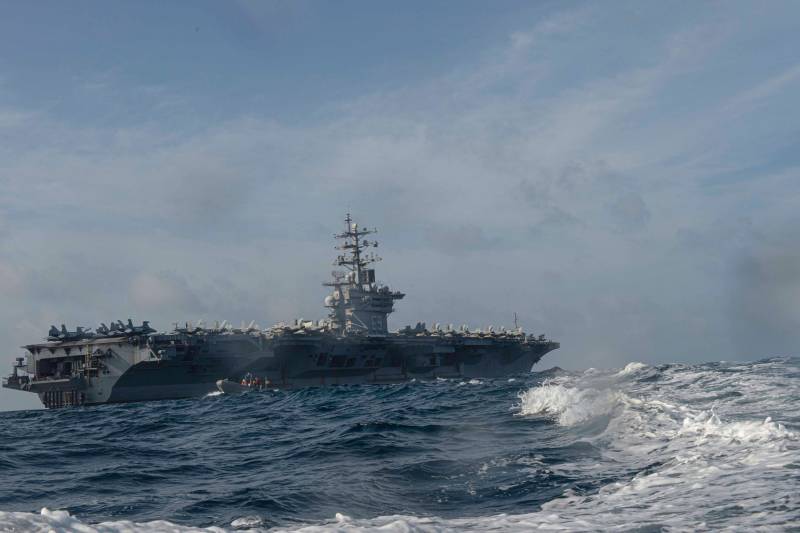 Greece and Turkey cannot "share" the American aircraft carrier Dwight Eisenhower. Initially, the Greek media came out with materials where, with reference to the military command, it was announced about the imminent start of joint naval exercises in the Aegean Sea. The message said that the Greek warships will perform joint missions with the US Navy aircraft carrier.
These publications provoked a zealous reaction from Turkey. They said they had contacted the American naval command and allegedly stated that no joint exercises with the Greek Navy were planned in the Aegean Sea.
Turkish media:
Allegations from Athens about the exercise with the USS Dwight D. Eisenhower are not correct. Earlier in Greece it was reported that this American warship headed towards Crete accompanied by 3 AUG ships. Defense sources say there will be no joint Greek-American exercises in the Aegean.
Further stated, the aircraft carrier "Dwight Eisenhower" will conduct exercises with Turkish warships. These maneuvers are said to take place in the eastern Mediterranean.
The US Navy has so far not commented on any Greek or Turkish statements on joint exercises. It is quite possible that the Dwight Eisenhower will carry out certain maneuvers with both Greek and Turkish naval ships.
Let us recall that Greece and Turkey are members of NATO, but the relations between these countries are far from allied. The decision of Recep Erdogan to turn the St. Sophia Cathedral in Istanbul from a museum into a mosque added fuel to the fire, which was extremely painfully reacted in Greece, where the cathedral is considered a Christian shrine.