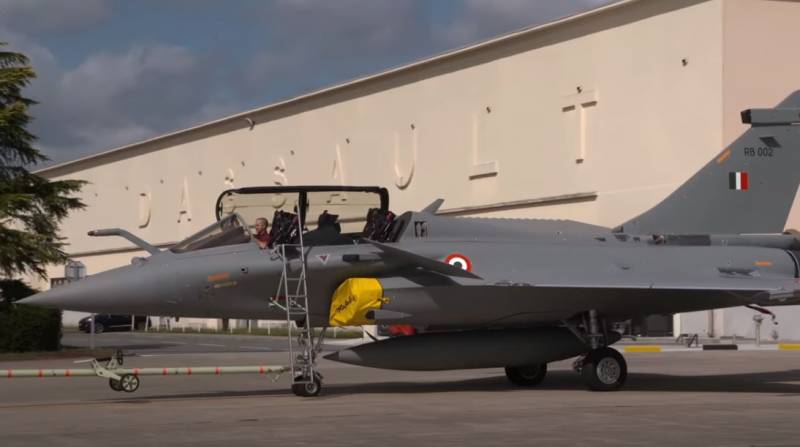 Today, five Rafale fighters are flying out of France for the Indian Air Force. As you know, the flight to India of these fighters was postponed due to known sanitary and epidemiological problems. According to the latest information, "Rafali" will arrive at the airfield based in India on Wednesday, July 29.
The planes will take off from the French Mérignac and proceed to the Al-Dhafra military base (United Arab Emirates). After a night break, they will go to India. During the flight, it is planned to be escorted by two Airbus-330 Multi-Role Tanker Transport aircraft of the French Air Force (the plans are to include two refueling in the air). Earlier, the Indian media wrote that the flight would be non-stop.
The Indian newspaper The Print writes that Rafale fighters may be deployed to the Ladakh region by the end of this week, where a clash between Indian and Chinese soldiers took place a few weeks ago. As stated, the command of the Indian Air Force can take such a decision to "ensure the security of the state's borders in the Chinese direction."
Currently, 12 Indian pilots are trained to fly French fighters. It is planned to train 24 more pilots. Added that Indian Air Force pilots were trained in air refueling, which is carried out using the aforementioned Airbus-330 Multi-Role Tanker Transport. Initially, such training was not provided, since the Indian Air Force uses Il-78 tankers.
In the Indian media:
These aircraft have the potential to revolutionize the region due to their unprecedented firepower.
In China, they react with bewilderment to such statements.