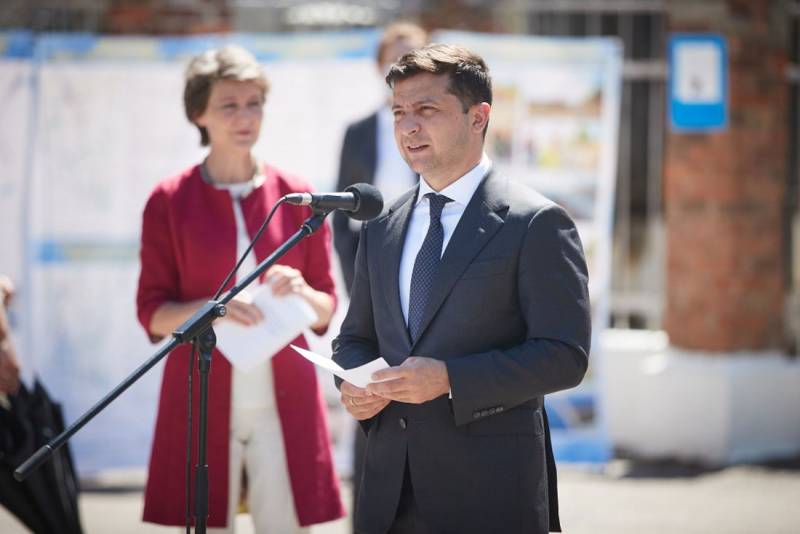 From today, a comprehensive ceasefire has been in effect in Donbass, which prescribes a complete refusal to use any
weapons
by all parties to the conflict. The package of additional measures to monitor the current ceasefire regime, agreed by the Contact Group, entered into force for the first time. At the same time, the truce itself has formally been in effect for about a year, and during this time, as noted in the DPR, about two dozen attempts were made to put an end to the armed conflict. Whether the new measures will lead to a comprehensive peace is still a question.
The fact that the Ukrainian side is not ready to end the hostilities in Donbass is at least evidenced by the behavior of Petro Poroshenko and his party members. So "PES" (Party of European Solidarity) today outlined a protest action under the walls of the office of President of Ukraine Volodymyr Zelensky. The promotion starts at 19:00 Kiev time.
Poroshenko's party accuses Volodymyr Zelenskyy of high treason. In "PES" they argue that the very signing of agreements with the LPNR is already treason and "a ban on the Ukrainian army to defend Ukraine." In fact, Poroshenko once again opposed peace in the Donbas.
In a release spread across the Ukrainian media, Poroshenko's party calls Zelensky a "servant of Russia", forcing "the Ukrainian army to capitulate to the Russian aggressor."
From the release:
The Ukrainian army is attacked from the rear. And Zelensky attacked her.
Then Zelensky is offered to be sent to Rostov-on-Don after Yanukovych: "Suitcase, station, Rostov."