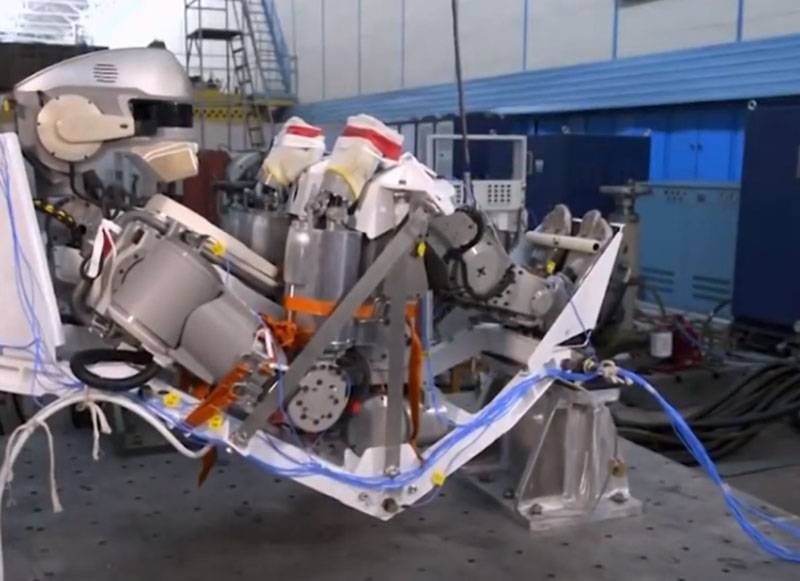 In the media there was information about what are the further plans for the operation of the robot, previously named "Fedor". Let's remind that last year "Fedor" went into space - on board the ISS.
In the interview
RIA News
Yevgeny Dudorov, executive director of the Android technology research and production association (Magnitogorsk), said that the Fedor robot will be used as a test sample for testing technologies that will be used for a new generation of Russian space robot-android.
In particular, in the conversation the name of the project being implemented by the NGO - "Teledroid" was mentioned. According to Evgeny Dudorov, Teledroid is a project to create a Russian robotic complex of an anthropomorphic type. This complex is planned to be used to carry out certain work on the surface of the International Space Station.
At the same time, it is reported that the robot "Fedor" for testing technology is being prepared to transfer to the main research institute of the corporation "Roscosmos".
Earlier it was reported that the start of the Teledroid assembly could take place this year.
For reference: FEDOR is a prototype robotic prototype with the callsign Skybot F-850. Considered the world's first robot astronaut
stories
... In 2016 Dmitry Rogozin presented a prototype of a robot as part of the Rescuer project. According to Rogozin, "an order has been given to create a robot to conquer space."