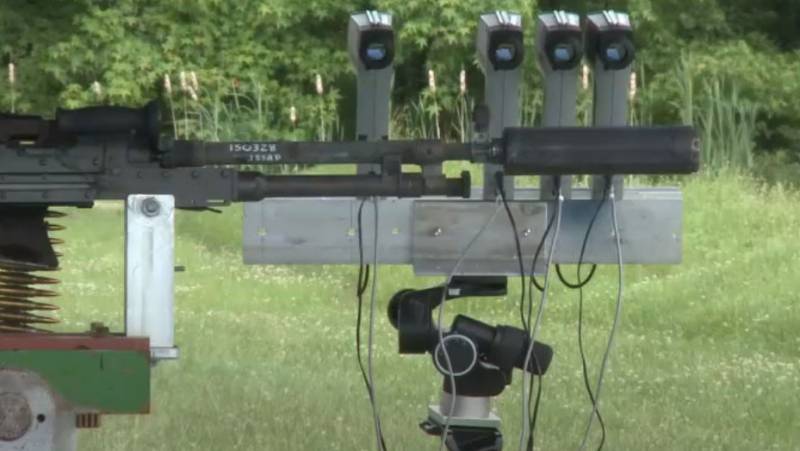 In the research laboratory of the US Army Combat Development Center, they talk about the creation of a new generation of a combined device for an automatic rifle
weapons
... We are talking about a special device primarily for machine guns, which is a kind of hybrid of a muzzle brake and a silencer.
The device, called "Smuzzle", is mounted on automatic weapons and reduces recoil, flash and noise levels when firing.
Gregory Oberlin, a small arms engineer at the said American laboratory, says that the use of such hybrid devices will help to carry out more covert firing to suppress enemy personnel. It becomes extremely difficult to detect a machine gunner when the sound of shooting is practically inaudible, when the intensity of flashes during shots is reduced. And this alone can cause panic in the enemy, according to G. Oberlin.
Low noise technology for infantry weapons will allow small units to confuse the enemy, providing new opportunities, for example, for flank attacks.
The noise level when firing is reduced by up to 50 percent.
It is noted that the new hybrid muzzle brake helps to curb the so-called "muzzle rise", when the weapon, as a result of shots, begins to move upward from the horizontal axis of aimed shooting.
It is noteworthy that American engineers are planning to use a new hybrid brake for weapons of various calibers.
From a message from a laboratory representative:
We also develop large caliber muzzle devices. The principles are almost identical.
They tested a new combined muzzle brake on the M240 machine gun, which is currently in service with the US and Belgian armies.
On the video from the tests, you can pay attention to how the "muzzle" gets hot during continuous firing, when the machine gun is fed in a belt version. Shooting is stopped when an open flame is ejected from the muzzle brake.
A video of the tests is shown, according to which it can be judged whether the shooting noise is significantly reduced: