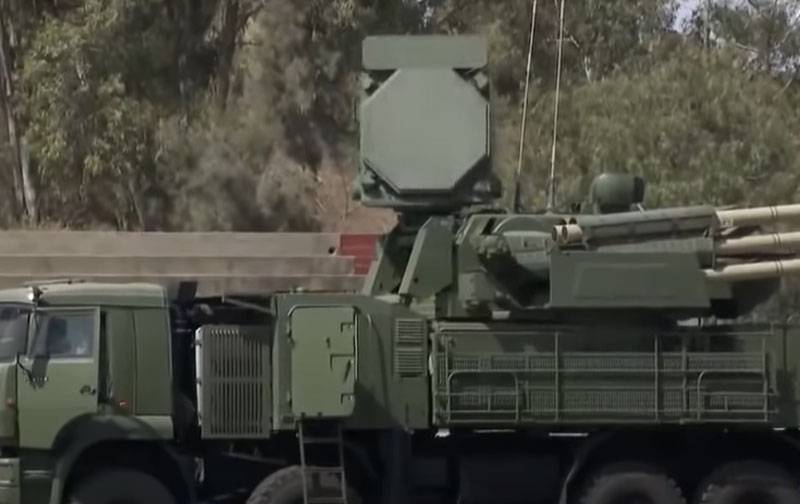 In the network there were materials in which it was announced that the Pantsir-S1 anti-aircraft missile-gun systems in Ethiopia were disabled. Such statements are made, for example, by the Voenniy Obozrevatel Telegram channel.
The reports say that two Russian-made Pantsir-C1 vehicles "were disabled by lightning strikes." At the same time, it is noted that the "Shells" of the Armed Forces of Ethiopia were located in the area of ​​the "Khidas" ("An-Nahda") hydroelectric power station on the Blue Nile.
No further details are provided.
Previously, there was no information confirmed by officials about the sale of the Pantsir-C1 air defense missile system to the Ethiopian army. In Wikipedia, there was a "streamlined" phrase about this - "it may be in service." On our website in March 2019 was released
news
material on the placement of "Pantsirei-C1" in the "Hidasa" area with reference to Military Watch Magazine.
Ethiopia Arms Upgrade Video:
It is worth recalling that it was the Blue Nile hydroelectric power station (the largest in Africa) that caused the complication of relations between Egypt and Ethiopia. In Cairo, they said that due to the construction of a power plant, the Nile in Egyptian territory began to shallow, and the number of fish decreased. Threats were heard from the Egyptian authorities against the Ethiopian authorities. Among other things - even threats of the use of military force. It was after those threats in the capital of Ethiopia that the decision was made to strengthen the defense of the hydroelectric power plant. At the same time, words were voiced about the need to implement a large-scale electrification plan, which will bring the country's economy to a higher level.
If the Pantsir-C1 complexes are really out of order, then the situation with lightning, as they say, is under discussion. Didn't Egypt execute its threats, realizing that it was not possible to agree on the hydroelectric power station?
There is no official data from the Armed Forces of Ethiopia about the withdrawal of the air defense missile system from operation yet.