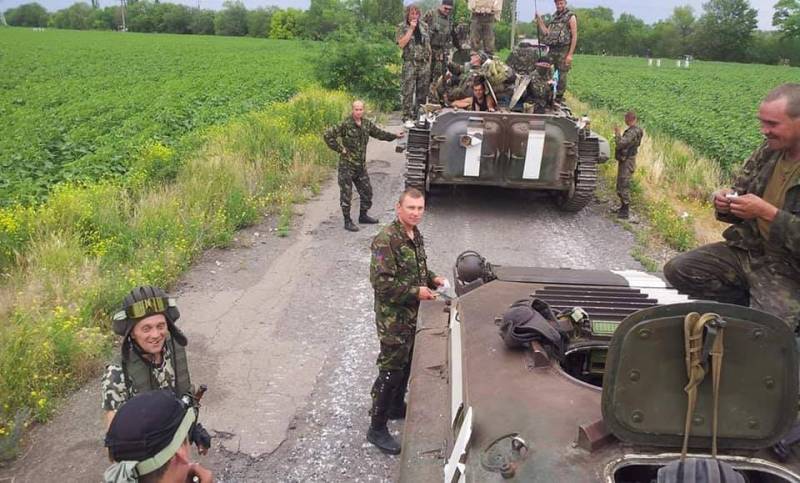 Since the beginning of last year, the Ukrainian military has destroyed 76 pieces of equipment belonging to the armed forces of the Donbass republics, which in Ukraine are already accustomed to being called "Russian occupiers". For the destroyed equipment, the servicemen of the Armed Forces of Ukraine received about 2 million hryvnia (about 5 million rubles).
This is reported by the Ukrainian Military Pages, citing information from the General Staff of the Armed Forces of Ukraine.
According to the Ukrainian military from the "Vostok" grouping, during the period 2019-2020, NM LDNR lost many drones, military trucks, guns, mortars and other weapons.
In addition to payments for the destroyed equipment, Ukrainian servicemen received more than six million hryvnia (about 16 million rubles) during the specified period as a reward "for the successful completion of combat missions." In addition, the servicemen of the Ukrainian army were paid more than 34 million hryvnias (approximately 88 million rubles) for their participation in hostilities in the Donbass.
For knocked-out equipment, the remuneration goes to the unit and is distributed between the soldiers and commanders of the Armed Forces of Ukraine, depending on the degree of their participation. Payments are made for the fulfillment of combat missions according to the same principle. Earlier, a scandal erupted over the distribution of funds in the Armed Forces of Ukraine. The servicemen accused the officials of corruption and embezzlement of cash payments. Reportedly, many high-ranking officials attributed to themselves participation in the hostilities, moving into the category of potential recipients of additional funds.