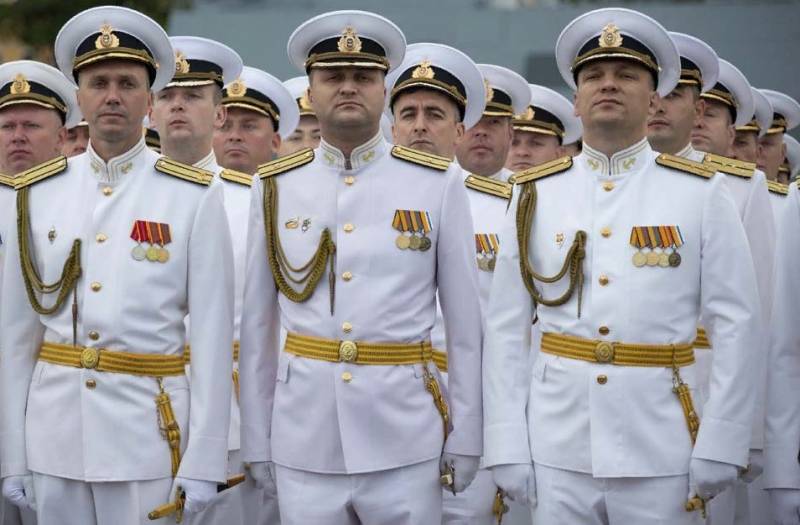 Every year on the last Sunday of July, Russia celebrates the Day of the Naval
fleet
... This holiday appeared in our country back in 1939 at the initiative of the legendary Soviet admiral Nikolai Kuznetsov, who at that time served as People's Commissar of the USSR Navy. Initially, a fixed date was set for it - July 24, but since the 80s they decided to change it to the last July Sunday.
Navy Day is a professional holiday for naval officers and sailors, all those who served in the defense of sea lines or are serving in the navy now. This is a special day for military personnel and civilian specialists ensuring the combat readiness of warships, marines, submariners and everyone related to the Navy. And of course, veterans are honored today.
In port cities, parades, fireworks and other festive events are held. Among the inhabitants of Kronstadt, Sevastopol, Severodvinsk and other places where warships are based, there is probably not a single person who, in one way or another, would not be associated with the Navy. Therefore, the Day of the Navy is celebrated there on a special scale.
This year, by tradition, the main naval parade will be held in St. Petersburg. A ceremonial passage of warships along the Neva and on the Kronstadt roadstead is planned. Also, the sea will fly over the city
aviation
, and in the evening volleys of festive artillery fireworks will thunder.
The editorial board of Voenniy Obozreniye congratulates all those involved in the Navy on their professional holiday. Honor and glory to you!