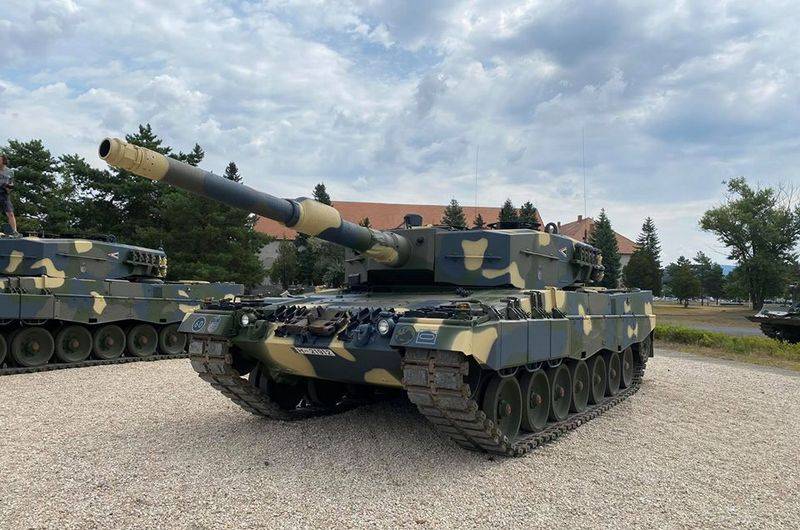 Hungary began to receive the German
Tanks
Leopard 2A4HU to be used as training. On July 22, 2020, the first four tanks out of twelve ordered were delivered from Munich to the Hungarian city of Tata, where they were demonstrated to Hungarian Defense Minister Benko Tibor on July 24.
The first four Leopard 2A4HU MBTs reportedly entered service with the 11th Tank Battalion of the 25th Infantry Brigade of the Hungarian Army, stationed in Tata. Tanks from the presence of the German army, which were previously in service and then transferred to storage. Before being handed over, the Leopard 2A4 are repaired and refined at the KMW facility in Munich, after which they receive the designation Leopard 2A4HU. By the end of this year, Hungary should receive 12 German tanks, which will be used for training the crews of Leopard 2A7 + (Leopard 2A7HU) tanks, the delivery of which will begin later.
The Hungarian Defense Ministry's contract with the German company Krauss-Maffei Wegmann (KMW) was signed in December 2018. The agreement provides for the supply of 12 Leopard 2A4 tanks out of stock for use as training until the end of 2020, 44 new Leopard 2A7 + (Leopard 2A7HU) tanks and 24 new-built PzH 2000 155mm / 52 self-propelled howitzers. New tanks and self-propelled guns will be delivered between 2023 and 2025.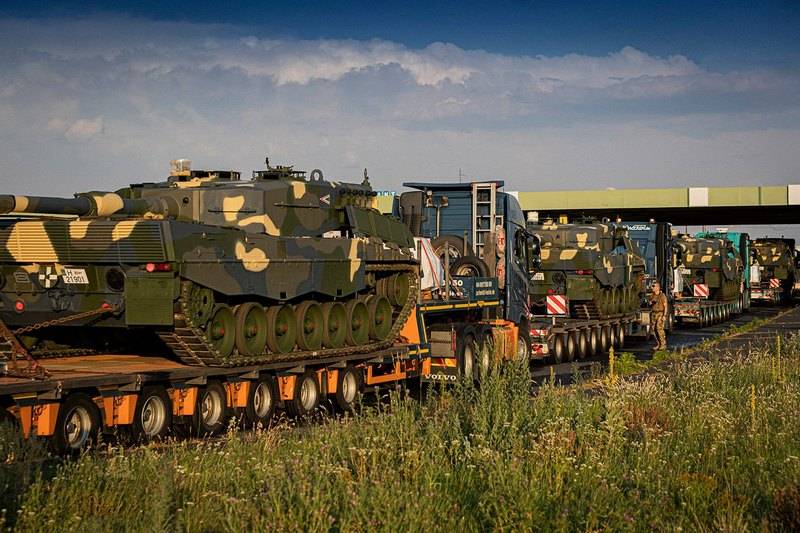 The purchased tanks and self-propelled guns will go into service with the 25th Infantry Brigade. Currently, the Hungarian army has only 15 "working" T-72M / M1 tanks, all of them are in service with the 11th battalion of the 25th brigade. It is assumed that the Leopard 2 MBT will be used to re-equip this battalion and supplement its staffing: three line companies on Leopard 2A7HU tanks and a training company on Leopard 2A4HU tanks.
The only deployed 101st artillery division in the Hungarian army will receive the PzН 2000 self-propelled howitzers instead of the D-20 towed howitzers in service, of which there are only 12 pieces left.