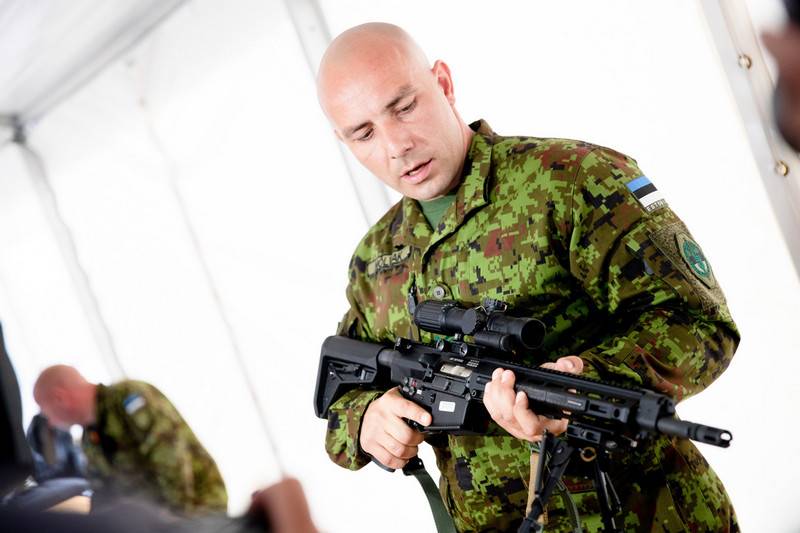 Estonia received the first batch of automatic rifles produced by the American company Lewis Machine & Tool Company (LMT), which received the official Estonian designation R20 Rahe. This is reported by the Ministry of National Defense of the republic.
On July 22 this year, at the military training ground in Männiku, an official presentation of the received rifles took place with the participation of the commander of the Estonian Defense Forces, Major General Martin Herem. The first batch included 1250 standard R20 Rahe automatic rifles, 250 TA-R20 sniper rifles and 70 40mm M203 grenade launchers.
The R20 Rahe standard rifle is an LMT MLCPS rifle chambered for NATO 5,56 x 45mm, and the TA-R20 is an LMT CQBMWS rifle chambered for NATO 7,62 x 51mm. The first to receive the new rifles will be the Scoutspataljon of the 1st Infantry Brigade of the Estonian Army, stationed in Tapa (now armed with Israeli Galil, received back in the early 90s). The 1st and 2nd Infantry Brigades will then be fully equipped with rifles. Armament is provided with new
weapons
units of "Kaisteilita" (people's militia), police, border guards and units of the Estonian Ministry of Justice.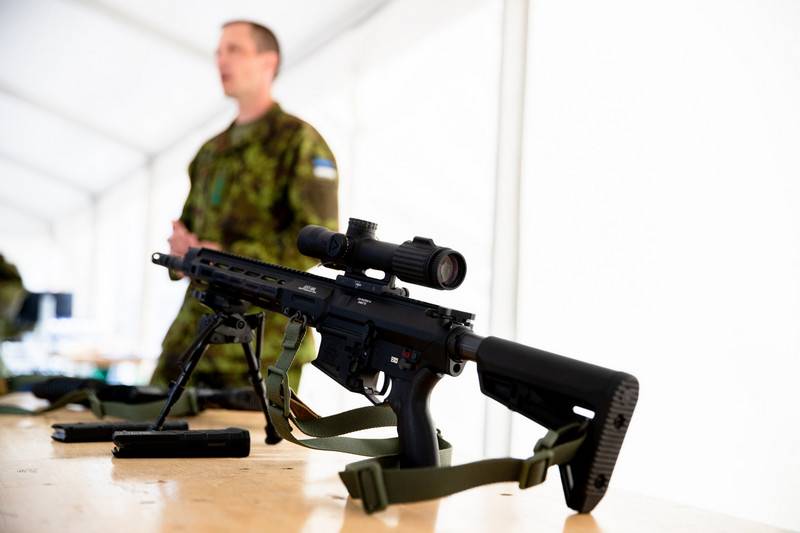 The Estonian Defense Ministry signed a contract with the American company Lewis Machine & Tool Company (LMT) last summer. Under the agreement, the Estonian army will receive 16 automatic rifles in 5,56 and 7,62 mm calibers within two years. The cost of the contract is $ 75 million.
It should be noted that currently in the Estonian army there are very different small arms in service: Israeli automatic rifles Galil and Negev light machine guns chambered for 5,56 x 45 mm, obtained from Norway and Germany from the presence of automatic rifles chambered for 7,62х51 mm GXNXXX3 and G3XXXXXXUMX and G3XXXXX from Sweden - Ak 4 (same G4). There are a number of new German 3-mm automatic rifles G5,56 and MGGNUMX light machine guns.
Automatic rifles MLCPS (chambered for NATO 5,56 x 45 mm) and CQBMWS (chambered for NATO 7,62 x 51 mm) are variations of the widely used Stoner AR family, but with a patented upper receiver made of a single monolithic structure aluminum, which provides its increased rigidity.