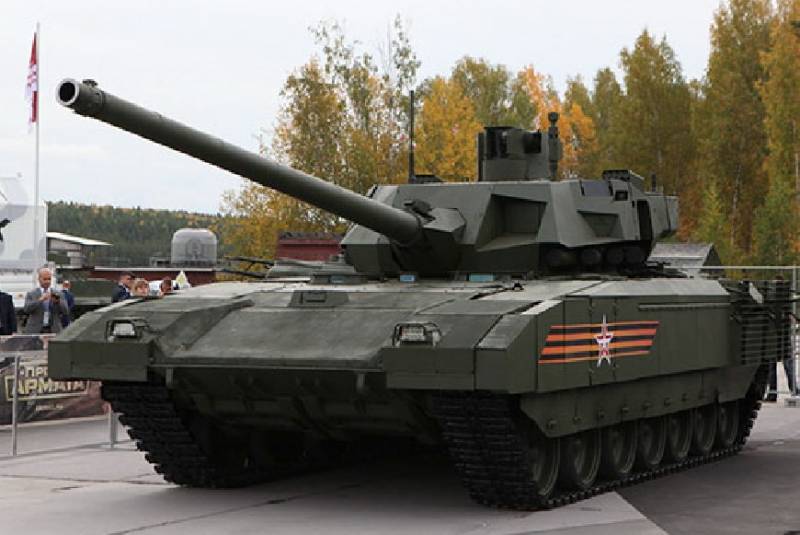 At the beginning of July, it was reported that new tests were carried out in Russia.
tanks
T-14 "Armata" in unmanned mode. This
news
it can be called long-awaited, because our army was expecting the creation of domestic robotic armored vehicles back in 2018.
They were first discussed in 2016. Then the former head of the armored department of the Ministry of Defense of the Russian Federation, Alexander Shevchenko, announced the creation of an unmanned version of the T-14 "Armata" by 2018. He stated that the main feature of the new Russian robotic armored vehicles will be an open digital architecture, whatever that means.
Actually, "Armata" have not yet entered service, not only unmanned, but also in their usual form. They are still undergoing tests, one of the stages of which was the unmanned version.
Having learned about the tests in this format, some thought that now all T-14s will go to the troops in an unmanned version. They say that this is why these tanks did not enter service, that they decided not to make them in the usual version, but to release them only unmanned.
But can unmanned tanks completely replace traditional ones?
Of course, it is difficult to dispute the fact that unmanned vehicles allow not to endanger the lives and health of the crews, and this is a huge and indisputable advantage. The question is: are they able to cope with tasks that conventional tanks can handle?
First of all, it should be clarified what exactly is meant by unmanned armored vehicles. After all, this can mean both robotic tanks and remotely controlled ones.
A fully robotic tank is both difficult and expensive to make. After all, he must have artificial intelligence capable of independently solving tactical tasks in an autonomous mode without human intervention. In addition, it must continue to function smoothly, including in combat conditions, when the tank is being shot at and even sometimes hit.
With regard to armored vehicles controlled remotely, then another problem manifests itself. The fact is that the operator must be close enough to be able to influence the combat vehicle, but at the same time not find himself in the affected area. It should be borne in mind that a tank is not a stationary object; it moves at high speed and has excellent maneuverability.
Actually, aerial unmanned vehicles are more developed in the world than ground ones. Therefore, its application is able to suggest some ways in which unmanned armored vehicles can develop. As an example, let us recall the joint flight of the Su-57 fighter and the Okhotnik UAV. In this case, the drone was controlled from the side of a manned fighter.
It is possible that the same can be done with armored vehicles. For example, you can take one crew-driven armored combat vehicle with an operator on board, who will coordinate and direct the actions of a group of several unmanned tanks.
Tests of the T-14 without crews does not necessarily mean that these tanks will go into service for unmanned use. After all, it can be just research, gaining experience, etc. It is possible that other armored vehicles will be used as drones, for example, cheaper T-72s.
One thing is clear: talking about a complete replacement of traditional tanks with unmanned vehicles is incorrect. I don't think this will happen. But it would probably be worth working out options for combat interaction between unmanned and traditional tanks.