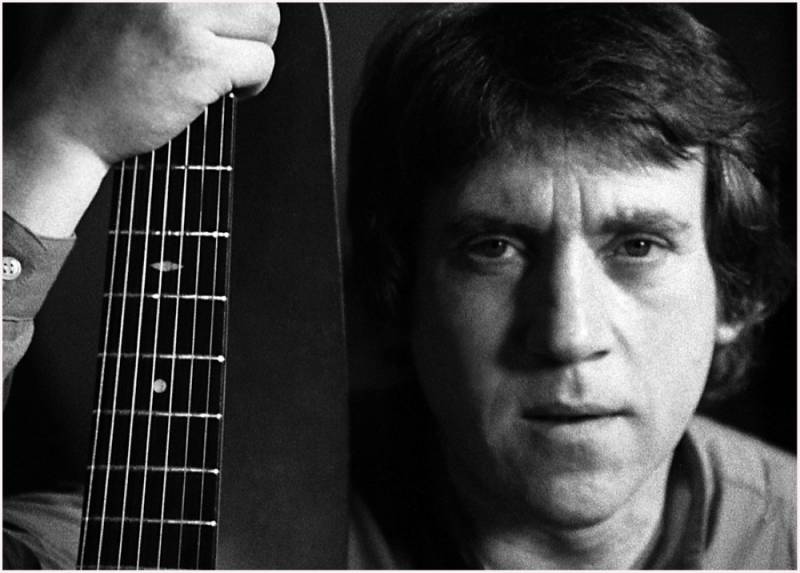 I am nothing without Russia. Without the people for whom I am writing, I am not ...
Vladimir Vysotsky
Vladimir Vysotsky died on July 25, 1980. Huge talent with great strain. Russian to the core. Great poet and man. These are born once every hundred years. He can be safely put on a par with Pushkin, Lermontov, Yesenin and Shukshin.
If Vladimir Semyonovich lived to see the terrible years of perestroika, then all the pro-Western evil spirits, "masters of culture" who betrayed Russia for foreign awards and trips, would become his enemies. He loved Russia with anguish and pain, which killed him. Nikolai Gubenko, who knew the bard well, noted that the best examples of Vysotsky's poetry are "blood clots and pain for what is happening to the people." Already dying, he gave two or three concerts a day, burning himself.
"I dont like"
During the period of the victory of "democracy", two types of publications about the Russian poet could be distinguished. The first is the "yellow" publications, in which they stirred up his difficult personal life and wrote about the difficulties of a career in the Soviet "empire of evil". About his official and common-law wives, spree, alcohol and drug addiction. About huge fees, way of life, "intrigues of the Soviet regime" and so on. The second type is the reasoning about "dissident", "fighter against Soviet power", "cosmopolitan" and "anti-Soviet".
In reality, Vladimir Semyonovich worked in the same environment, and wrote for the people. He was surrounded by a liberal crowd, but she was alien to him. The poet himself felt the alienness of his environment, he expressed this in his actions and works. No wonder I wanted to leave the theater, go somewhere to the North and Siberia, into the wilderness. I wanted to be saved, but I didn't have time. Until recently, he tore veins, creating masterpieces for ordinary people. Therefore, he became a folk singer, whom even the closest circle did not understand. Vysotsky never intended to leave the country. "I work with words, I need my roots, I am a poet. Without Russia, I am nothing. Without the people for whom I am writing, I do not exist ", - so the Russian genius said.
Filling out a questionnaire in 1970, Vladimir Vysotsky, in particular, noted that his favorite song is "Get up, the country is huge," and the most wonderful
historical
personalities - Lenin, Garibaldi. In 1978, rereading this questionnaire, the poet remarked with surprise: "Well, there is nothing to add." War songs and Lenin are not populism, they are part of Vysotsky's soul.
Russian phenomenon
The remarkable sculptor Vyacheslav Klykov noted: "Vysotsky is a Russian phenomenon." The nature of his success among the people is incomprehensible both in the Russian (mostly Westernized) cultural environment, and in the West. This was a man with the gift of a prophet. Vysotsky is on a par with Pushkin, Lermontov, Yesenin, Shukshin, Tsoi and Talkov. All Russia-Russia, all the people are concentrated in them. Such great people come during the turning points of Russian history, on the eve of the crisis, turmoil. It is possible that Vysotsky's departure most vividly symbolized the end of Soviet civilization, generations of the Great Victory.
Vysotsky was "his own" among the people. He was recognized as "his" in appearance, temper, songs, poems and films. He was his own for pilots and astronauts, for front-line soldiers and sailors, miners and prisoners, for scientists and climbers. Vysotsky represented the brightest example of the Russian people, inconvenient for the "prince of this world." What images did he give in cinema and theater? These are folk, national images of strong, courageous and noble people who are ready to take risks. People's hero Zheglov, who lives by truth and judges by justice. No wonder he was not loved by "gray", government people who do not accept anything free and bright. Typical bureaucrats, officials who live on the orders of what is right and what is not. They were afraid of people like Vladimir Semyonovich. And Vysotsky was alive, very bright, walking along the edge. His best songs are always an anguish, a living naked soul.
Now, in our age of matter, the victory of the "golden calf" and hedonism, it's hard to believe, but Vysotsky is a Russian prophet, a mystical phenomenon. He was hushed up both during his lifetime and after. But for the people he is an idol, one of the most outstanding personalities of our history and civilization. People accepted him with all their hearts, with all their souls. Vladimir Vysotsky became a national Russian hero. People who love his images from films, poems and songs, they are alive, they have a conscience. His songs have not lost their sharpness and power. In them we draw strength and hope for the victory of good and justice. Vysotsky is Russian Truth.
Vladimir Vysotsky has never been a corrupt liberal dissident, as many would like. His Russian and military songs are the best proof of this. The image of Gleb Zheglov, songs "Save Our Souls", "Ballad of Struggle", "Black Pea Coats", "We Rotate the Earth", "There are Eight of Us," "Wolf Hunt", "Ballad of Love", "All not so guys! " and many others - this is for centuries. Blessed memory of him!