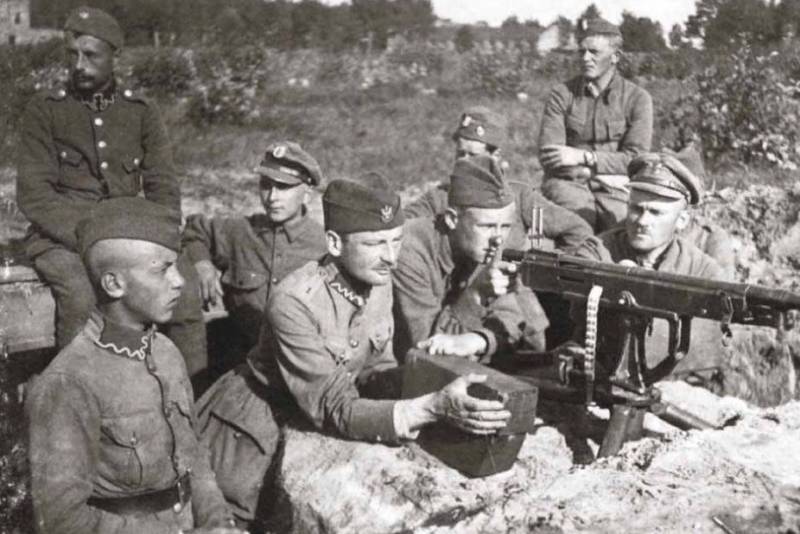 The Battle of Warsaw in 1920 is one of the key episodes of the Soviet-Polish war, which the Poles call the "Polish-Bolshevik". It was the largest war in a series of local conflicts that began after the end of the First World War and the collapse of four empires - Russian, Ottoman, German and Austro-Hungarian.
An interactive project is dedicated to this war and the battle of Warsaw
bitwa1920.gov.pl
., which was created jointly by Polskie Radio and Niepodległą.
The project tells about the Soviet-Polish war from the point of view, officially adopted today by Warsaw. In particular, it says that after the victory over internal opponents by the early 1920s, the Bolsheviks focused on Poland.
Soviet troops with the forces of two fronts attacked from Ukraine and Belarus in the direction of Warsaw. The offensive went so successfully that, according to Polish historians, Lenin decided to take the Polish capital with the forces of the Western Front alone, and then strike at Berlin. The task of the Southwestern Front included the capture of Lvov, followed by an exit to Budapest and Vienna.
Having occupied Poland, according to Polish researchers, the Red Army was supposed to make it another Soviet republic. For this, the puppet Provisional Revolutionary Committee of Poland (Polrevkom) was already formed, which included the Polish Bolsheviks.
Actually, the existence of not too peaceful plans in the Soviet government indirectly confirms the words of Marshal Tukhachevsky:
The road to the world conflagration leads through the corpse of White Poland. We will bring happiness and peace to the working people on our bayonets. To the west!
On the other hand, it is quite possible that the aspirations of the Red Army were limited to the liberation of Western Ukraine and Western Belarus, whose territory Poland inadvertently "grabbed" after gaining independence. Be that as it may, but the crushing defeat of the Soviet troops by the Poles did not allow these plans to come true.
British diplomat Edgar Vincent d'Abernon, who at that time was chairman of the Inter-Allied Mission to Poland, considered the Battle of Warsaw one of the main events of the world
stories
:
If the Battle of Warsaw ended in victory for the Bolsheviks, there would be a turning point in European history, for there is not the slightest doubt that with the fall of Warsaw, Central Europe would be open to communist propaganda and Soviet invasion.
Of course, the views of the Soviet military-political leadership were very far from pacifist, but at that time none of the countries of Central and Eastern Europe, including Poland, were distinguished by their peacefulness. After the collapse of four empires in this vast territory from the Arctic Circle to the Mediterranean Sea, a vacuum was formed in which each nation tried to realize its national interests at any cost, regardless of the interests of its neighbors.