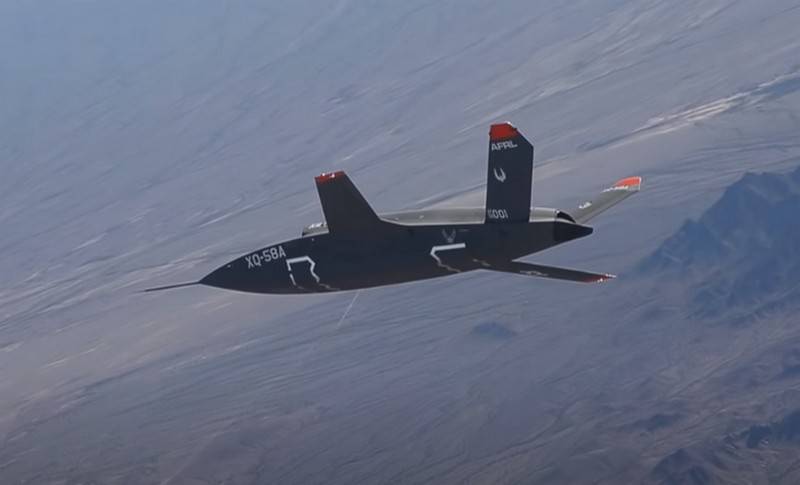 In the Skyborg competition announced by the United States Air Force for the development of an unmanned wingman and a control system, only four companies out of eighteen who submitted applications will take part. As reported by NPlus1 with reference to Flightglobal, the Air Force has decided on the final list of participants.
The Air Force reviewed the companies' bids as part of the Skyborg tender announced in May this year and selected four companies to develop an unmanned wingman for US fighters. Boeing, General Atomics, Kratos Unmanned Aerial Systems and Northrop Grumman received contracts and $ 400 million each to develop, prototype and test the device.
As part of the Skyborg tender, it is planned not only to create relatively cheap unmanned slaves, but also an artificial intelligence system that will control such devices. At the same time, the US Air Force intends to take stock and adopt drones as early as 2023.
Two unmanned wingmen from Kratos and Boeing are already known. The first is developing an unmanned slave XQ-58A Valkyrie commissioned by the US Air Force Research Laboratory. The second is developing an unmanned wingman called Loyal Wingman for the Australian Air Force.
There is still no information about the projects of unmanned slave companies General Atomics and Northrop Grumman.