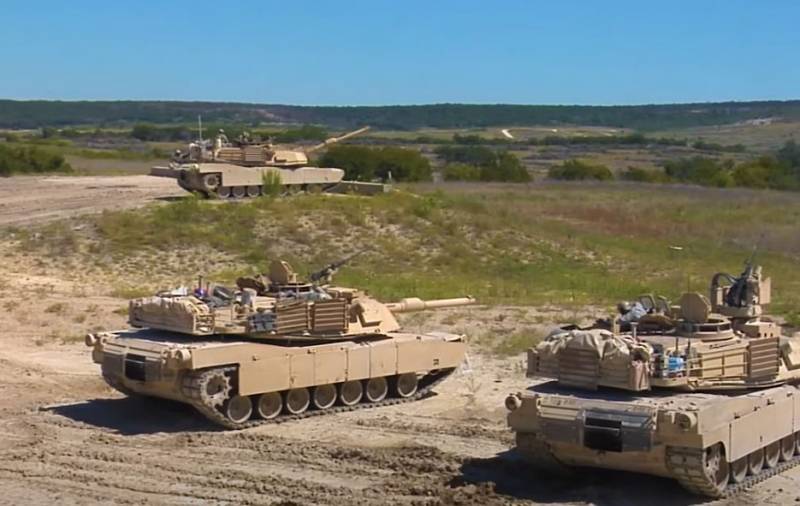 American Reporters Report
tank
exercises in the United States Army. The American tank crews performed the maneuvers at the Fort Bliss military base.
In the materials of the American media it is reported that an incident occurred during the exercise. It is connected with the fact that the main battle tank M1A2 "Abrams", while performing live firing, fired at another tank involved in maneuvers.
From the Defense Blog reporter Colton Jones:
The incident took place on July 20 in Texas. One tank opened "friendly" fire on another. All this happened while shooting at moving targets.
The shot was fired from a distance of about 2,5 km. Used multipurpose training 120-mm projectile M1002.
Reports say that one of the tankers was wounded as a result of the shot. First aid was provided by the crew members of the combat vehicle on the spot, then he was sent to the hospital.
The M1002 projectile in the United States is used for firing as close as possible to combat. The range of its application is up to 8 km.
At the same time, it is not entirely clear for which "moving" targets it was originally supposed to use this ammunition.
It should be added that other American sources indicate the following: the tank was a supposed moving target, but "something went wrong - the shot was fired from a relatively close distance."