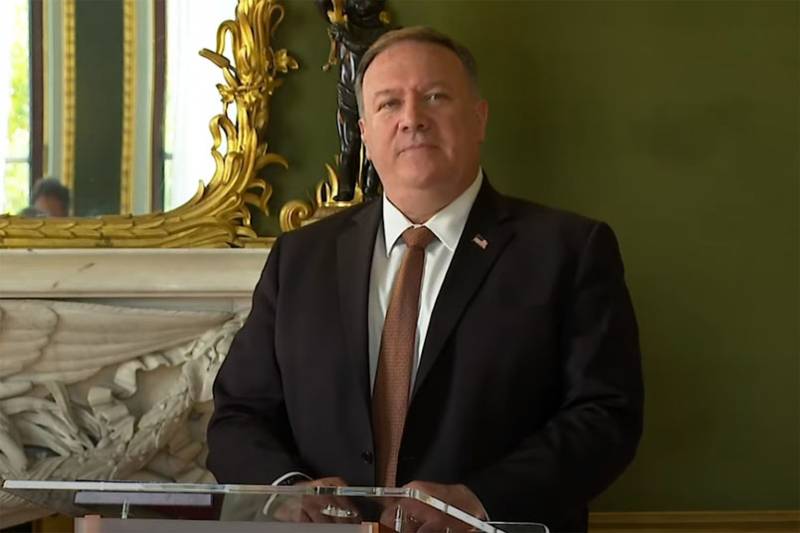 US Secretary of State Mike Pompeo could not pass by the date, which is now being actively altered, not without the help of the United States itself. We are talking about the 80th anniversary of the accession of Estonia, Latvia and Lithuania to the Soviet Union. It happened in the summer of 1940, when the overwhelming majority of the citizens of these Baltic republics expressed support for the course of integration with the USSR.
But the authorities of the republics today, as well as the main sponsor of their collective opinion and consciousness, have a different rhetoric. In Tallinn, Riga, Vilnius and Washington, the years of the stay and development of the Baltic republics within the Union of Soviet Socialist Republics are called exclusively "occupation".
So Pompeo is broadcasting this thesis again. In a video message, the head of the US State Department said that Estonia, Latvia and Lithuania "were forced to live 50 years under Soviet occupation." Pompeo added that the United States has never recognized the "occupation of the Baltic republics by the Soviet Union."
At the same time, Mr. Pompeo once again did not explain what kind of strange occupation it was, in which the population in the republics was actively growing (and due to the demography of the titular nations), in which competitive industries were created, theaters, schools, kindergartens were built, science, industry, education developed. Moreover, science and education are in the republican languages. What kind of invaders are they who poured huge funds into the economy of the "occupied" ...
It is quite understandable that it is convenient for the United States to use this rhetoric as another component of the ram against
historical
truth and justice, including the truth about World War II.