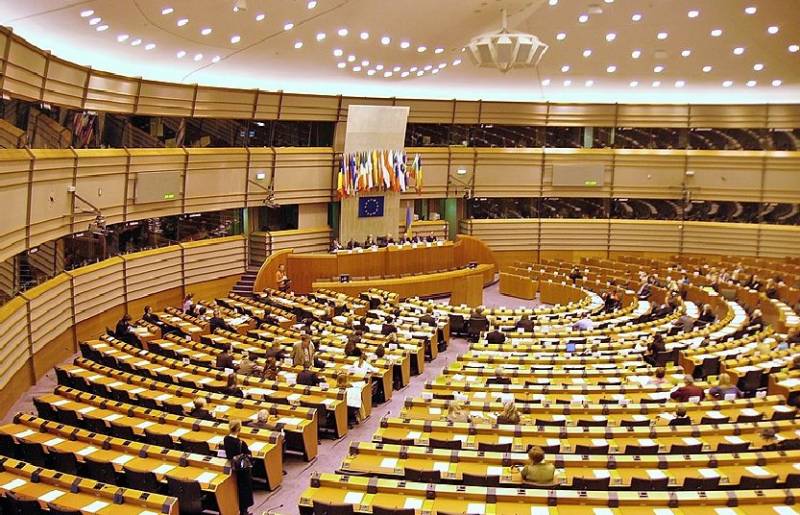 Even despite the threat of US sanctions, Europe is not ready to sacrifice its own interests to Atlantic unity. The time has come for Europeans to end their unconditional obedience to Washington.
The Croatian edition of Advance writes about this.
Relations between the United States and the European Union began to deteriorate four years ago with the coming to power in the States of Donald Trump. But it was not his policy that led to this cooling, but a whole complex of geopolitical factors.
In Croatia, they believe that one of the reasons was the strengthening of China's influence on the European continent, which by that time had become a major world leader with a powerful economy.
Of course, it is difficult for the United States to accept the loss of influence on Europe, but it is very difficult to return this continent to its orbit, since it does not meet the interests of the Europeans.
Previously, they submitted to Washington voluntarily, as it was beneficial to them. The Americans didn't even have to put pressure on them. Europe looked to the United States as a protection from the Soviet Union, and after the collapse of the USSR, by inertia, it continued to behave like a loyal vassal. China was generally not taken into account, because it was then a third world country.
But now economic cooperation with China has become, for Europe, probably no less important than the transatlantic partnership. The change in attitude is not hard to see. If in most cases Europe unconditionally supports anti-Russian sanctions, then it tries to stay away from the US-China trade war whenever possible. After all, the United States has ceased to be the unconditional world leader.
Europeans are now more independent than before. They are gradually leaving the US sphere of influence, pursuing an increasingly independent policy based on their own benefit. In fact, the Europeans have previously obeyed throughout the United States only because then it was beneficial to them. Now Europe is not ready to limit itself to one "main partner".
The future will show which path the European countries will take. Perhaps they will pursue a completely independent policy. Or maybe they just change one owner to another.