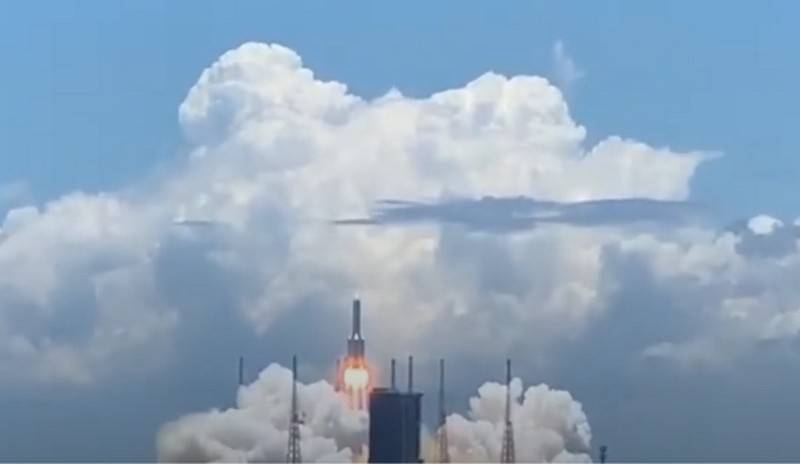 The first Chinese mission to explore Mars has got off to a good start. The heavy launch vehicle Changzheng-5 (Long March 5) was launched on Thursday from the Wenchang cosmodrome (southern Hainan province) at approximately 12:40 pm local time (07:40 Moscow time).
The rocket launched a Chinese probe for the study of Mars "Tianwen-1" ("Questions to the Sky") into a given orbit. 36 minutes after the launch of the rocket, the Central Television of China reported on the successful separation of the probe from the carrier and entry into the assigned orbit. Beijing recognized the launch of the Martian mission as successful.
According to preliminary calculations, the probe will take seven months to reach the surface of Mars. If successful, it will send the received data to Earth in 2021.
According to the plans of Chinese scientists, "Tianwen-1" should enter the orbit of Mars, make a certain number of rotations around the planet, and then land and continue studying the surface of the planet using the rover. The total weight of the Tianwen-1 probe reaches 5 tons, of which 1,3 tons is the weight of the descent module, and 3,7 tons is the weight of the orbital station, which will remain in the planet's orbit.
As stated, the main goal of the mission is to search for possible signs of life on Mars. In addition, Chinese scientists want to understand whether conditions on this planet can change in the future so that it becomes suitable for human life.