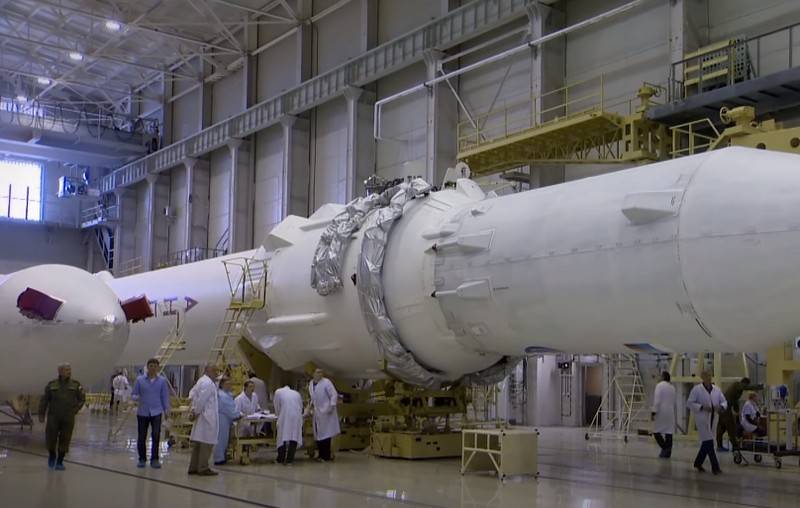 Roskosmos has decided to develop a hydrogen engine for the Angara launch vehicle. This was reported by the press service of the state corporation.
According to Roskosmos, the hydrogen engine will make it possible to develop a rocket with increased payload, and in the future - a rocket with reusable stages. Earlier, the state corporation decided to speed up work on the Angara-A5V rocket of increased payload with a hydrogen engine. At the same time, it was clarified that today such an engine, called RD-0150, exists only in the drawings.
Yes, this decision has been made
- leads RIA
News
statement of the state corporation.
According to available data, the hydrogen engine is planned to be used in the third stage of the Angara-A5V rocket, which will significantly increase its carrying capacity. It is planned that, with a hydrogen engine, Angara will be able to launch into low-earth orbit up to 37 tons of payload, while with a conventional engine the payload does not exceed 20 tons.
When the hydrogen engine will be created, it is not reported, but the Angara-A5V rocket itself should be presented no later than 2025. Dmitry Rogozin, CEO of Roscosmos, announced the development of a super-heavy booster rocket in April 2019.
According to Rogozin's statement, work is underway in Russia within the framework of the following projects: light-class missiles - Angara 1.1 and Angara 1.2, in the middle class - Soyuz-5, in the heavy class - the carrier rocket - Angara-A5, in the super-heavy class - "Angara-A5V". At the same time, he explained that the Angara-A3 project never existed, since there was a Zenit rocket, which was replaced by the Soyuz-5.
The Angara is a family of new-generation Russian space rockets. The first launch of the heavy "Angara" took place in the 2014 year from the Plesetsk cosmodrome.