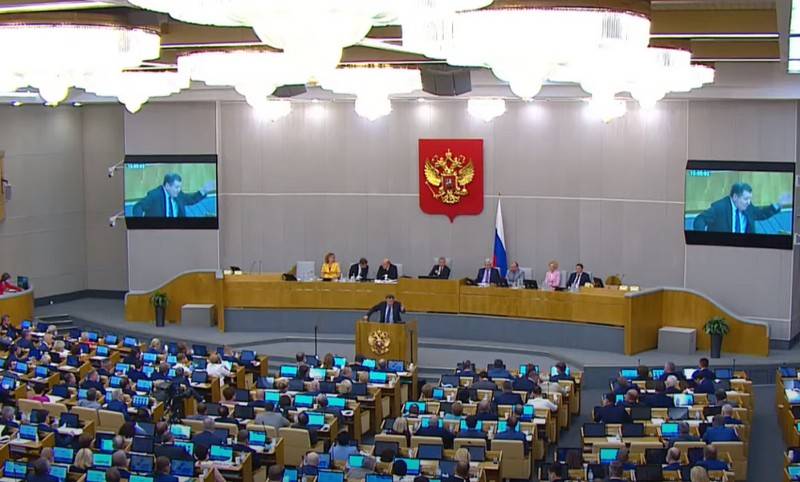 The bill equating the alienation of Russian territories with extremism was adopted today by the State Duma in the third and final reading. This was reported on the official website of the State Duma.
The bill was developed by Pavel Krasheninnikov and Andrei Klishas, ​​co-chairs of the working group on drafting constitutional amendments, and is the first draft law prepared following the amendments to the Russian Constitution.
Under the new law, not only violation of Russia's territorial integrity, but also the alienation of part of its territory is recognized as extremism. At the same time, it is specified that delimitation, demarcation, redemarcation of the state border of Russia with neighboring states are not subject to the law.
Together with this bill, amendments to the Criminal Code and the Code of Administrative Violations are presented in one package, but they will be considered already at the autumn session of the State Duma. According to these amendments, a fine will be imposed for the first offense: for citizens - from 30 to 60 thousand rubles, for officials - from 60 to 100 thousand, for legal entities - from 200 to 300 thousand rubles. The amount of the fine will increase if the calls were made via the media or the Internet.
Repeated appeals will already entail criminal liability, providing for a fine of up to 400 thousand rubles or imprisonment for up to 4 years. In addition, the Criminal Code is proposed to add a new article 280.2 "Violation of the territorial integrity of the Russian Federation." The sanctions part of this article establishes a penalty in the form of imprisonment for a term of 6 to 10 years.
(...) Many hotheads may cool off after we adopt the norms of this law. And they will understand that this is punished very seriously. Any calls to separate the region or part of it from Russia are unacceptable and must be strictly suppressed
- said the speaker of the State Duma Vyacheslav Volodin.