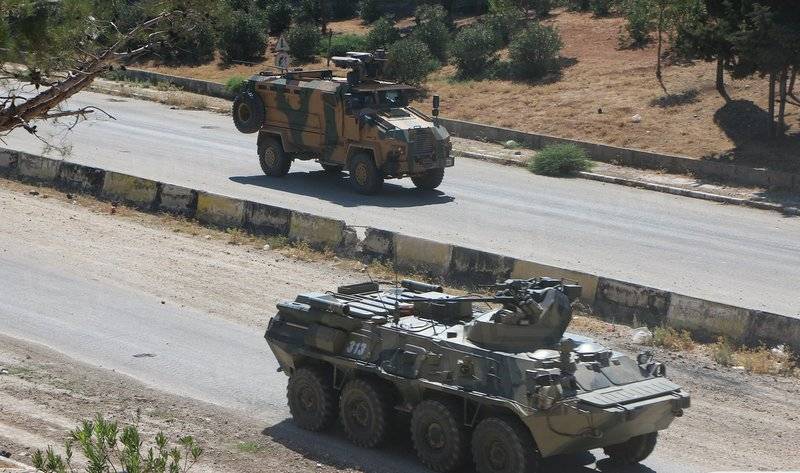 For the first time since the beginning of patrolling the M-4 highway in Syria, the Russian-Turkish military patrol went along the entire route, and not along the shortened section of the route, as it was before. This was reported on Wednesday at the Russian Center for the Reconciliation of Warring Parties.
For the first time, a joint Russian-Turkish patrol along the M-4 highway (...) took place along the entire route from Trumba (2 km west of Saraqib) to Ain al-Khabr in Idlib province. The length of the joint patrol route was 71 km
- the Center said in a statement.
From the Russian side, three armored personnel carriers of the military police BTR-82A participated in this patrol, from the air the passage of the convoy of the joint patrol was controlled by drones of the Russian Aerospace Forces. The interaction of the Russian military with the Turkish was carried out through a joint coordination center.
The first patrol along the entire route of the M-4 highway passed without incident. Previously, patrols were carried out along shortened routes due to the threat of an attack by militants. According to the agreement signed by Putin and Erdogan, the Turkish side must form a 12-km security zone along the highway, which is a strategic transport artery of Syria connecting Aleppo with Latakia.
After several attacks by militants, the most recent of which took place recently, the Turks said they would take additional security measures to increase the length of the patrol route of the two countries.