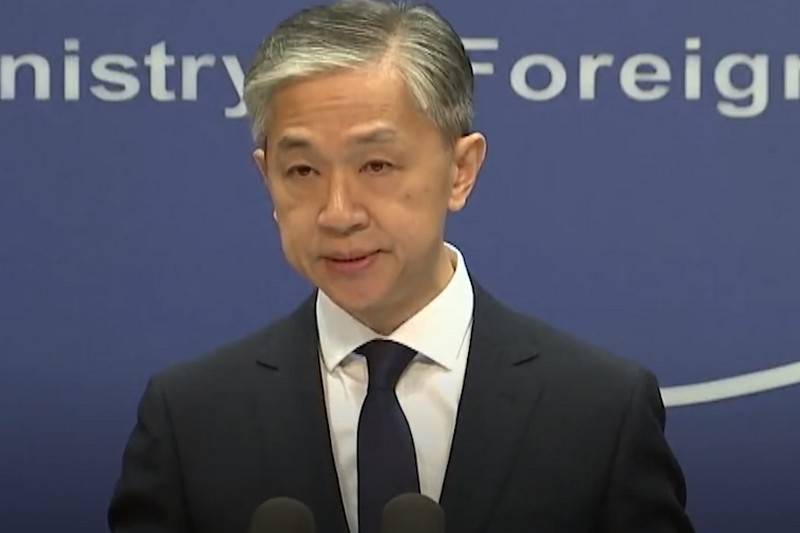 The contradictions between the United States and China reached a new level: Washington demanded from Beijing to close the consulate general in Houston, Texas. Chinese Foreign Ministry spokesman Wang Wenbin said that the United States gave China three days for this.
The United States demanded that China close the Consulate General in Houston within three days. According to the statement of the head of the US State Department's press service, Morgan Ortagus, this decision was made "in order to protect American intellectual property and personal data of Americans."
Earlier, the editor-in-chief of the Chinese Global Times announced the closure of the Consulate General, calling what was happening "an insane step."
According to Fox News, the day before, documents were burned in the embassy in Houston, but representatives of the Chinese Foreign Ministry denied this statement, saying that the consulate general "opened in the morning as usual," no documents were burned in the backyard of the diplomatic mission.
In response to the US demand, China called on Washington to reverse the "erroneous decision", threatening to "retaliate." According to Chinese Foreign Ministry spokesman Wang Wenbin, the decision is a "political provocation." In addition, the Chinese diplomat accused the United States of inciting hatred against China.
This political provocation, unilaterally accepted by the United States, seriously violates international law, the basic norms of international relations and the bilateral consular agreement between China and the United States. China strongly condemns this outrageous and unjustified move that sabotages China-US relations
- said in the message of the Chinese Foreign Ministry.
Meanwhile, Reuters, citing sources, reports that in response to the closure of the Chinese Consulate General in Huston, the United States may lose the American consulate in Wuhan, China.
Recall that relations between the United States and China have recently remained tense amid mutual economic claims. In addition, Trump has accused China of spreading the coronavirus and withholding data on the disease. China, in turn, accuses Washington of interfering in the country's internal affairs.