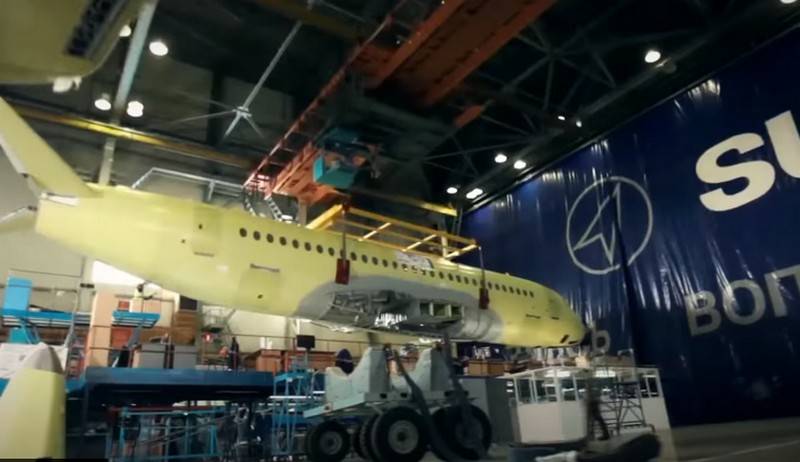 Russian short-haul aircraft Sukhoi Superjet 100 (SSJ-100) may receive a version with an increased passenger capacity. According to Vedomosti, citing sources familiar with the situation, the United Aircraft Corporation (UAC) is considering the possibility of developing a new version of the aircraft.
As the newspaper writes, the UAC is currently considering options for the development of Sukhoi Superjet for 115, 120, 125, 130 and 140 seats in a single-class layout. It is reported that, at the request of the UAC, TsAGI (Central Aerohydrodynamic Institute named after Zhukovsky) is already working on modeling the technical parameters of the liner and its behavior when the capacity is increased to a different number of seats.
However, the start of a new project to develop an aircraft with an increased passenger capacity is only possible after the UAC finishes the development of a new SSJ-100 new aircraft - a modernized liner of the current size, created mainly from Russian components. The UAC previously announced that deliveries of the SSJ-100 new are planned to begin in 2023.
In addition, a decision has not yet been made on the creation of a shortened version of the Sukhoi Superjet with 75 seats. As previously reported by the Sukhoi Civil Aircraft Company, the final decision on the creation of a shortened version of the aircraft will depend on the availability of firm orders for such an aircraft; currently, there is no decision on its creation.