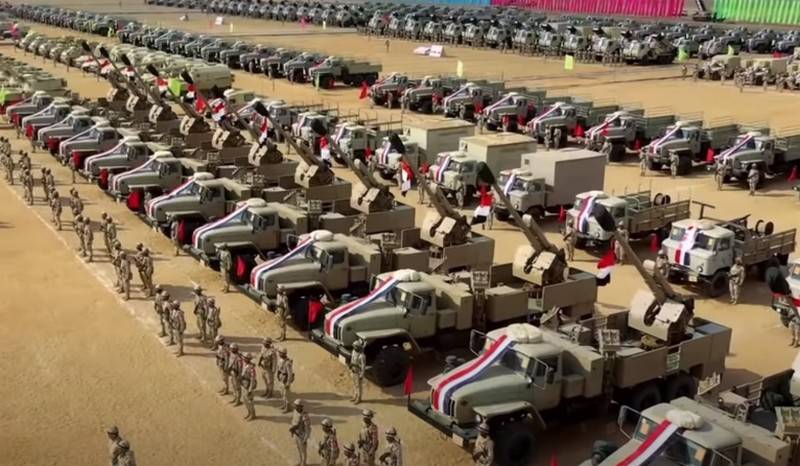 After the Egyptian parliament issued a mandate to President Abdel Fattah al-Sisi to use armed forces on Libyan territory, the likelihood of a clash between the Egyptian and Turkish armies on Libyan territory increased significantly.
Egypt, which supports the Libyan National Army of Field Marshal Khalifa Haftar, intends to provide it with military assistance by entering the territory of Libya. The Libyan House of Representatives, sitting in Tobruk, with Haftar on the side, has called on the Egyptian military to intervene in the war to protect the country's national security.
In turn, Turkey, having concluded an agreement with the Government of National Accord of Faiz Saraj (PNC), sitting in Tripoli, has transferred several thousand pro-Turkish militants from groups fighting in Syria to Libya since the beginning of this year. In addition, the TNC units have Turkish military advisers, and Ankara is also actively supplying military armored vehicles to Libya, as well as attack drones.
In the event of an armed conflict between Egypt and Turkey, the beginning of which is "trumpeted" by all possible media, the regular armed forces of Egypt will undoubtedly crush the units of the pro-Turkish militants and the PNC forces, since the Egyptian regular units are better trained and they have more equipment. And there is no reliable information about the presence of the Turkish regular army in Libya, only rumors. In the event of clashes, Egypt will receive another advantage, which is that it borders on Libya and can quickly pull up reserves, while Turkey will have to make some efforts to transfer its troops to Libyan territory.
However, not everything is as simple as it seems, and even with its advantage over Turkey in Libya, Egypt may lose. A third force may intervene in the Libyan conflict: Algeria has announced the deployment of the Iskander-E OTRK on the border of Libya and Tunisia, as well as the concentration of its armed forces along the borders. The Algerian Ministry of Defense, which by the way supports the PNS, said that the crossing of the Libyan border by the Egyptian armed forces would be regarded as a declaration of war on Algeria with all the ensuing consequences. And the Algerian army is in no way weaker than the Egyptian, even surpasses it in some parameters.
Summing up, it can be noted that at the moment it is not known how the situation in Libya will develop further. The parties can start hostilities and then no one will predict the outcome of the Libyan war. At the same time, the warring parties can leave everything as it is and draw a "red line" dividing Libya into two halves, each with its own government.
In general, time will tell how events will develop.