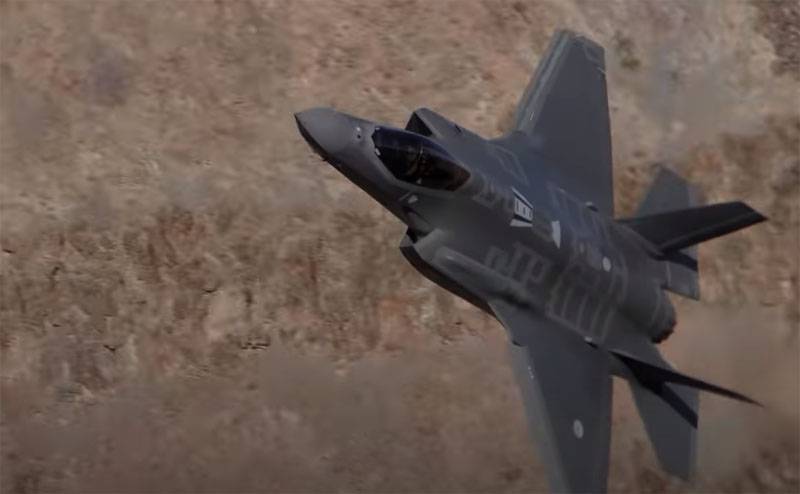 The Chinese media reacted to the news that the Pentagon decided to buy fifth-generation F-35 fighters for the US Air Force, which were being built for Turkey. It should be recalled that in connection with the acquisition of the S-400 Triumph air defense system from Russia, the United States imposed sanctions against Ankara, banning the transfer of fighters to it and excluding Turkey from the F-35 program.
Chinese portal Sohu:
According to reports, the US Air Force will officially acquire eight F-35A fighters produced by Lockheed Martin for the Turkish Air Force under a contract previously concluded with Ankara. This will cost the US budget $ 862 million, in armaments and maintenance.
In this regard, as noted, the United States will have to make adjustments to the military budgets for 2020 and 2021.
The information that the United States is going to buy the planes contracted by Turkey was commented on by Chinese users and representatives of the blogosphere. In particular, there is a tendency, which consists in the US pressure on other countries in the military-technical sphere for cooperation with Russia.
In this regard, there is a "proposal": if you are going to "annoy" the United States, order more from them
weapons
, and then buy something from Russia - Washington will have to buy out its own contracted weapons, spinning the printing press and creating an additional bias in the economy towards the military industry. For the United States, this approach can be called an arms race with itself.
Recall that earlier the United States threatened with sanctions for the acquisition of Russian arms from India, Indonesia and other countries maintaining military-technical cooperation with Moscow.