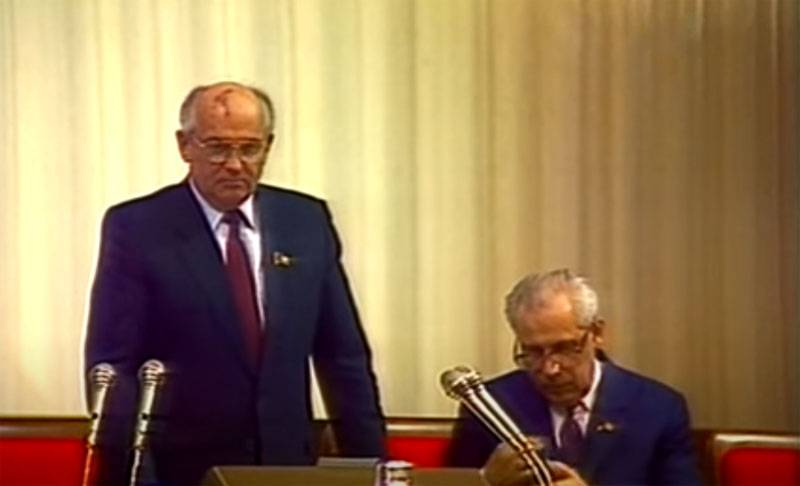 The subject of the collapse of the USSR is extremely painful for millions of citizens of our country. A huge state with one of the strongest armies in the world, with effective special services, with an ideology, with a large percentage of self-sufficiency, ceases to exist almost overnight. Of course, this raises at least questions to those persons, during whose rule irreversible processes suddenly began to occur.
Reflecting on these questions, some experts in Russia touch upon the existence of "deep power" in the Soviet Union. Was the CPSU politically and ideologically homogeneous? Or, to a greater extent, as often happens today, it was the ruling party, to which all those who wanted to use membership only in their own interests managed to stick?
Vyacheslav Matuzov, a guest on the air of Day TV, who previously worked as a responsible employee of the international department of the CPSU Central Committee, reflects on the topic of "deep power" in the USSR, as well as on the topic of globalists and Trotskyists. Among other things, the conversation raises the topic of the fact that people who found themselves in high positions in the last period of the existence of the Soviet Union played their role. The host asks the question, why did it happen that these people were in these posts.
On the prerequisites and consequences of the collapse of the USSR, on the problems of globalism and Trotskyism: