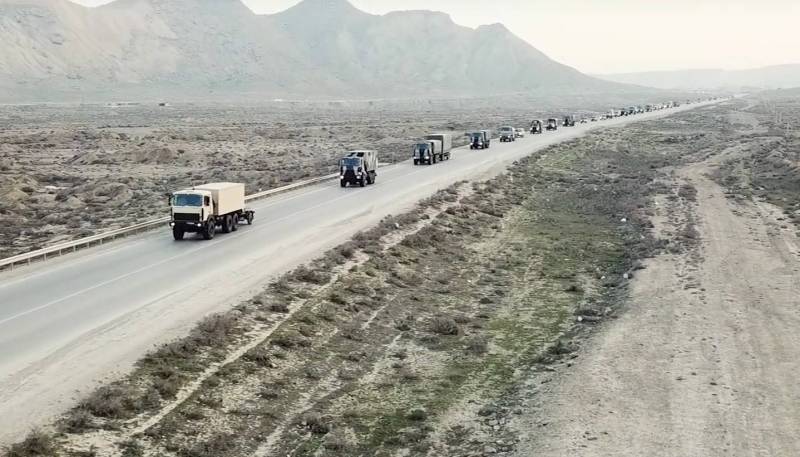 The Armenian Defense Ministry previously published a release stating that Azerbaijani special forces tried to attack the positions of Armenian troops in the Tavush region. It is stated that as a result of the attack, Azerbaijani troops suffered losses, and the attack itself was successfully repulsed. The message was disseminated by the press service of the defense department of the Republic of Armenia.
Press Secretary of the Armenian Defense Ministry - on Facebook:
The Armenian side has no losses.
It was also added that several Azeri special forces "were trapped." What exactly was meant, and whether they were taken, is not reported.
These statements were almost immediately commented on by the Azerbaijani side. The head of the press secretariat of the department stated that all the statements of the Armenian Ministry of Defense are "invention and disinformation." At the same time, Baku accused Yerevan of shelling the adjacent territory by the Armenian army. Azerbaijan notes that the statements of the press service of the Armenian Ministry of Defense were made in order to try to justify firing from positions in the area of ​​Anvakh.
Ministry of Defense of Azerbaijan:
We call on the Azerbaijani media not to succumb to provocations, not to replicate false information spread by the Armenian press and to expose the enemy's disinformation.
To remind, the Armenian-Azerbaijani armed confrontation resumed on July 12. At the same time, the parties, which have already become customary for both Yerevan and Baku, see the exclusively opposite side as the culprit in the current situation. At the same time, the question is not even raised that this kind of tension on the border, by definition, cannot be in the interests of both republics.