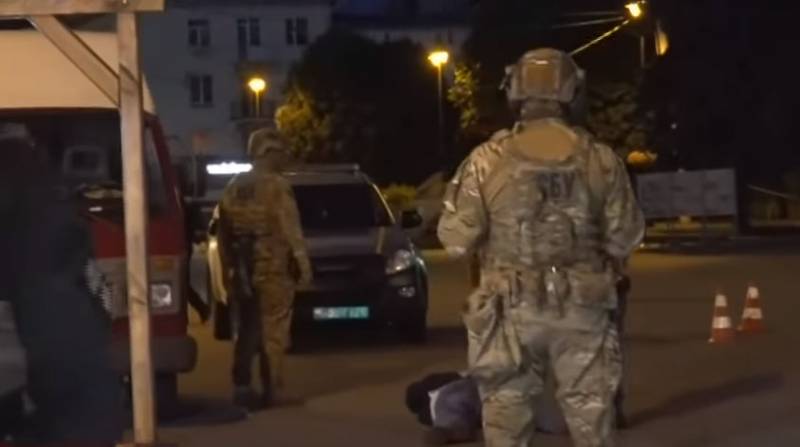 Ended
история
with the taking of hostages in the bus of the Ukrainian Lutsk. Recall that the seizure of the bus was carried out by Maxim Krivosh ("Bad"), who put forward demands that were more absurd than it was difficult to come up with something: representatives of the Ukrainian authorities had to record a video message with the words "I am a terrorist", and President Zelensky - to urge through social networks to watching a movie about the cruelty of people with animals.
As a result, after many hours of this strange terrorist attack, Krivosh left the bus, and the hostages were free. There were no injured people on the bus.
The President of Ukraine said that they "talked" with the terrorist for 9 hours - from psychologists to negotiators. According to Zelensky, the option of the assault was canceled, as people could die.
Zelensky:
I wanted to speak to this person on the phone. And try (...) to let him go. I spoke to him.
The President of Ukraine said that Krivosh hung up every 10-15 seconds, and in total the conversation lasted up to 10 minutes. According to Vladimir Zelensky, he (the president) asked the terrorist to release three people, after which he would record the required video.
Zelensky:
After the video is released on social networks, he releases all the people in half an hour. This is approximately what happened. 30-40 minutes and he released the hostages.
As a result, a video appeared where Zelensky says:
Film "Earthlings" 2005, watch for everyone.
Some bloggers, trying to justify this circus, wrote that "Zelensky, unlike Putin, values ​​every life."
The hostage-taker in Ukraine demanded that the President of the country Volodymyr Zelenskyy record a video message with an appeal:
"Everyone should watch the film" Earthlings "!
The crown did not fall from Zelensky - he wrote
Terrorist 3 released them

Difference Zelensky from Putin - Zelensky values ​​every life pic.twitter.com/UPZSUvvNOT

- War to victory, etc. (@ 55privet555) July 21th, 2020
Professionals of the special services in Russia note that it is difficult to imagine any more absurdities, including the demands of a terrorist, whom the Ukrainian media and "activists" immediately linked to the "hand of Moscow".
After a while, Zelensky deleted his video and congratulated everyone on the "successful operation." And the head of the Ministry of Internal Affairs of Ukraine Avakov announced that the police detained "all accomplices of the Lutsk terrorist" and showed the allegedly seized
weapon
including grenades.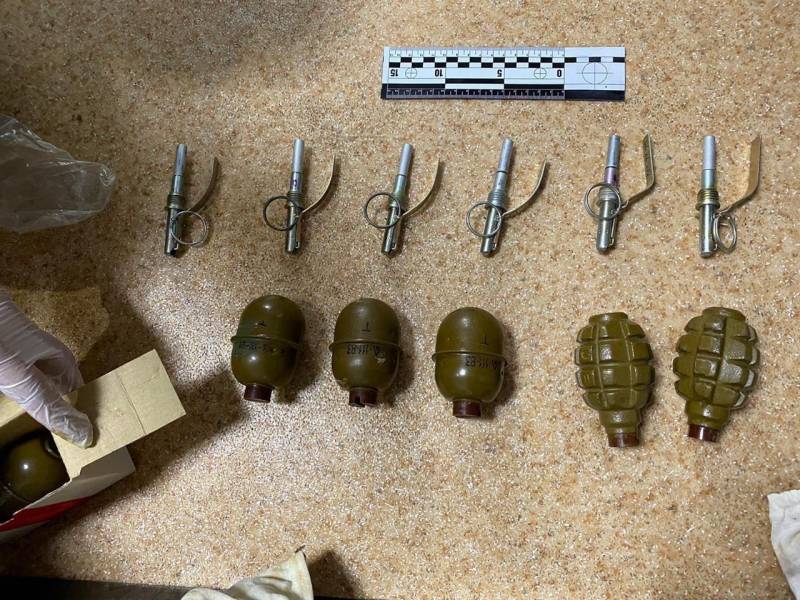 The day before, as soon as the terrorist voiced his demands, the well-known journalist Anatoly Shariy called the whole situation sounding like a simulated one. Indeed, the terrorist attack is strange, like the "operation" that Zelensky called successful.