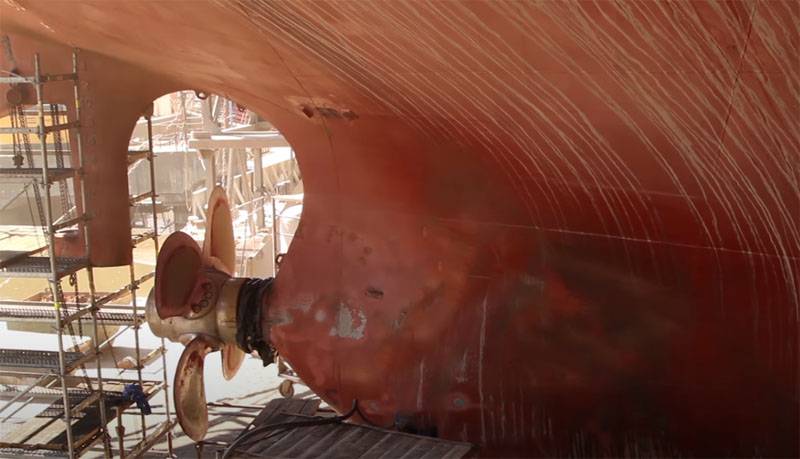 In the heading "Let's talk about science" we will consider the option of combating corrosion on
navy
.
One of the problems faced by the fleets of all countries in the world without exception that have such is corrosion. The hulls of ships, boats, auxiliary vessels, hold compartments are corrosive due to the use of traditional materials. It would seem that the issue is being solved simply - the construction of warships and auxiliary vessels for the Navy (Navy) using composite materials - materials for which the risk of corrosion is minimized. However, this is a huge amount of money and the actual need for a huge amount of work to replace the entire crew, which means a huge time.
Therefore, today for protection against corrosion other options are proposed than reducing everything and everything to the use of composites.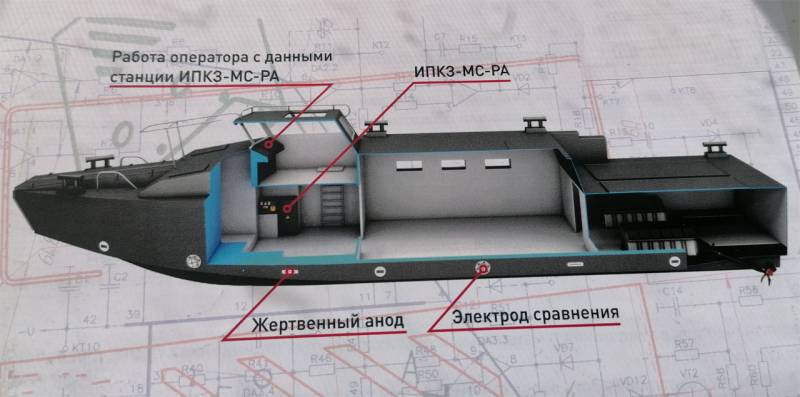 One of the options for protecting ships from the effects of corrosion is special ship complexes, which consist of several basic elements.
Among the elements are a ship (sacrificial) anode, an ES (silver chloride) reference electrode, and an IPKZ - a pulse cathodic protection converter.
In the creation of such products in Russia, for example, specialists from the NRC "Kurchatov Institute" and PSS are involved.
Such a system allows for electrochemical protection of ship hulls by a potential shift. In this case, the surface of the ship is equipotential (the potential is the same in all areas), and the so-called cathodic process is carried out on each area of ​​the surface.
The rated output current in this marine corrosion protection system reaches 160 A with a ripple factor of no more than 1 percent. The efficiency is at least 90%.
On the components of the marine corrosion protection system
The ship anode is made of titanium alloy VT1-0 with a galvanized polymer coating.
A silver chloride reference electrode is used to obtain data on the potential with an ohmic component and the polarization potential without it. We are talking about the potentials of metal structures. Such electrodes are designed for a nominal operating temperature of 45 degrees Celsius, low - 0 degrees Celsius.
It should be noted that cathodic protection is actively used not only to protect ships from corrosion, but also to prevent harmful corrosion effects, for example, of metal piles - bridge supports.