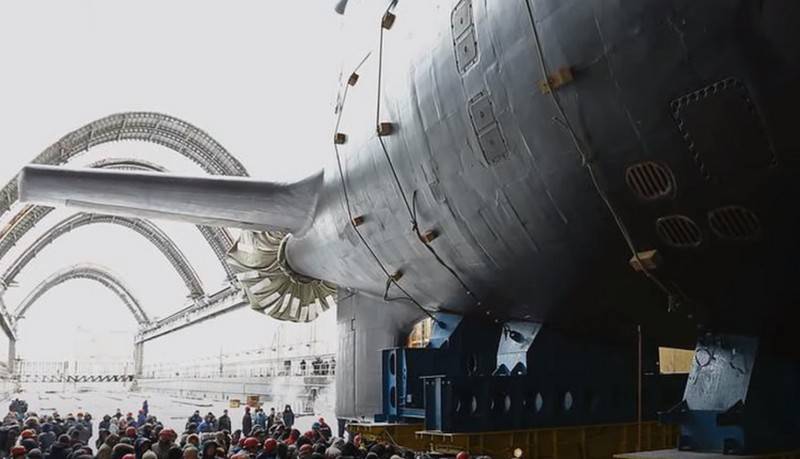 The two multipurpose nuclear submarines Voronezh and Vladivostok, laid down at Sevmash on July 20 on the same day of laying the ships, will become part of the Russian Navy in 2027-2028. This was announced by the head of the United Shipbuilding Corporation (USC) Alexei Rakhmanov.
According to the head of the USC, the construction of both submarines at Sevmash will take about 6,5 years, after which the submarines will be handed over to the customer.
We plan to build boats within 6,5 years, that is, the fleet will receive them at the turn of 2027-2028
- said Rakhmanov.
On July 20, 2020, at the Sevmash shipyard in Severodvinsk, the ceremony of laying down two submarines of the Yasen-M project, Voronezh and Vladivostok, took place. The contract for the construction of two Project 885M Yasen-M nuclear submarines was signed in the summer of 2019 during the Army-2019 International Military-Technical Forum. According to the general director of "Sevmash", the ships will receive a hypersonic
weapon
.
Currently, the Russian Navy has one Project 885 nuclear submarine "Severodvinsk"
fleet
in 2014. The lead submarine of the modernized project 885M "Kazan" should enter the fleet by the end of this year. In addition, there are five more submarines of project 885M at different stages of construction at Sevmash, one of them (Novosibirsk) was launched.
The Yasen-M submarines have a displacement of 13800 tons, a diving depth of 520 meters, a crew of 64 people, an autonomy of 100 days, and an underwater speed of 31 knots. In service are mines, torpedoes 533 mm, cruise missiles "Caliber" and "Onyx".