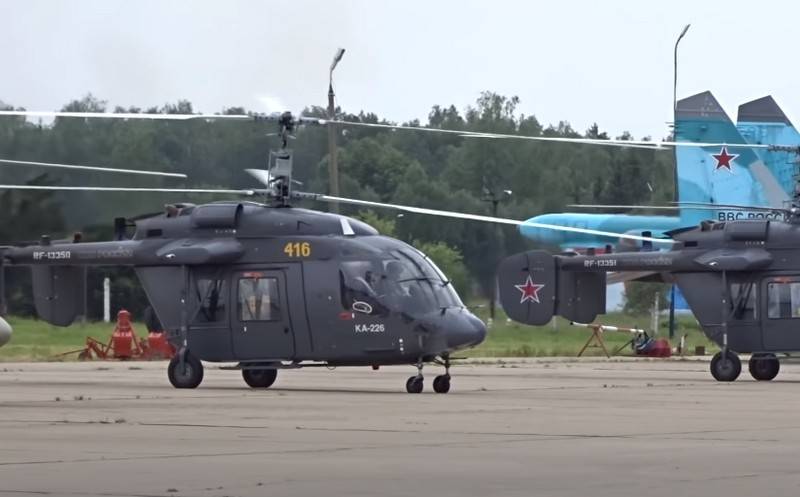 The Ufa Engine-Building Association (UEC-UMPO) plans to manufacture a demonstrator engine for the promising VK-650V helicopter engine by the end of the year, which will eventually be installed on Ka-226T helicopters instead of the French engine used at present. This was announced by the managing director of the enterprise Yevgeny Semivelichenko.
Today we have received all the design documentation for this engine. We are preparing production for this engine. The main task this year is to make the "hot part" of the demonstrator engine and put it for testing
- he said.
In 2019, the UEC-Klimov enterprise announced the start of development of a new VK-650V gas turbine turboshaft engine. This power plant has a takeoff capacity of 650 hp. with., as well as in various modes gives out from 400 to 750 liters. from.
Earlier, Anatoly Serdyukov, who holds the position of industrial director of the aviation cluster at Rostec, said that the domestic engine for the Ka-226 helicopter will be certified in 2023. He did not give the name of the engine, but noted that the engine will be in the 400-700 hp class. It was also reported that this engine could be offered to Russian Helicopters for the production of the Ansat helicopter.
The Ka-226T light multipurpose helicopter with a coaxial twin-rotor carrier system has a maximum take-off weight of 3,6 tons and is capable of carrying up to 1 ton of payload. The main distinguishing feature of the helicopter is the modularity of its design - the Ka-226T can easily be equipped with a transport cabin, the design of which can carry up to six people, or modules equipped with special equipment. Currently, the Ka-226T helicopter is equipped with French Arrius 2G1 engines.