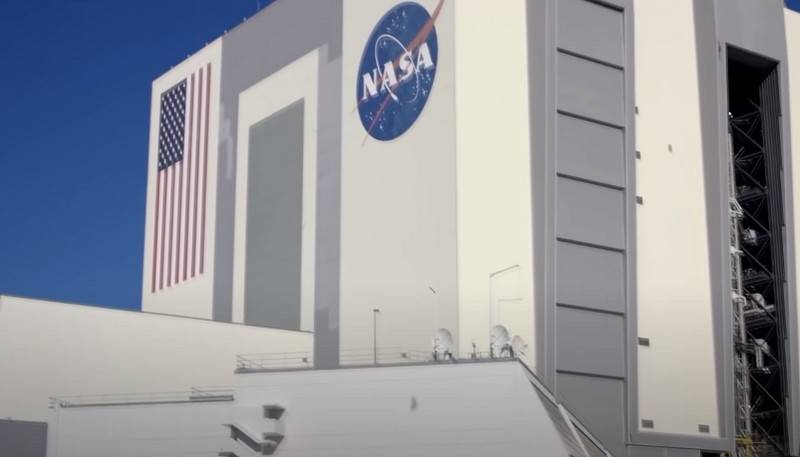 Russia is making a big mistake by refusing to join the American lunar program and relying on cooperation with China in the exploration of the moon. This is the opinion of the journalist Mark Whittington in his article for The Hill. Translation of the article is provided by InoTV.
The United States is launching a new program to return people to Earth's natural satellite, the author writes. Recently, the head of NASA, Jim Bridenstine, signed a declaration with Japan on the joint exploration of the moon and Tokyo's participation in US space programs. Also, Canada, EU member states, Great Britain, Israel, India and Australia have already joined the lunar program.
According to the journalist, Russia could become another "natural" member of the Artemis program, given its status on the ISS. However, he writes, there is a feeling that Russia is not going to participate in the American program to return people to the moon. Whittington draws attention to the words of the head of Roscosmos Dmitry Rogozin, who called the Artemis project a political project "reminiscent of NATO." At the same time, the author writes that Rogozin would prefer to see not the United States as a partner in the exploration of the moon, but China, which is a "crazy step" from the point of view of Russia's national interests. In his opinion, Rogozin is making a big mistake, preferring China to NASA.
If the Russians think China will respect them, they'd better think again. Xi Jinping deeply despises everyone who is not native Chinese. If Rogozin doubts this, he should ask the Uighurs. NASA, in turn, has always welcomed Russia's contribution, even when Rogozin joked about American astronauts launched to the ISS using a trampoline.
- the journalist declares.
The author emphasizes that the program for the return of mankind to the moon will help the United States maintain the status of a superpower, and Russia can become a part of this program, if, of course, realizes where "its main interest is."