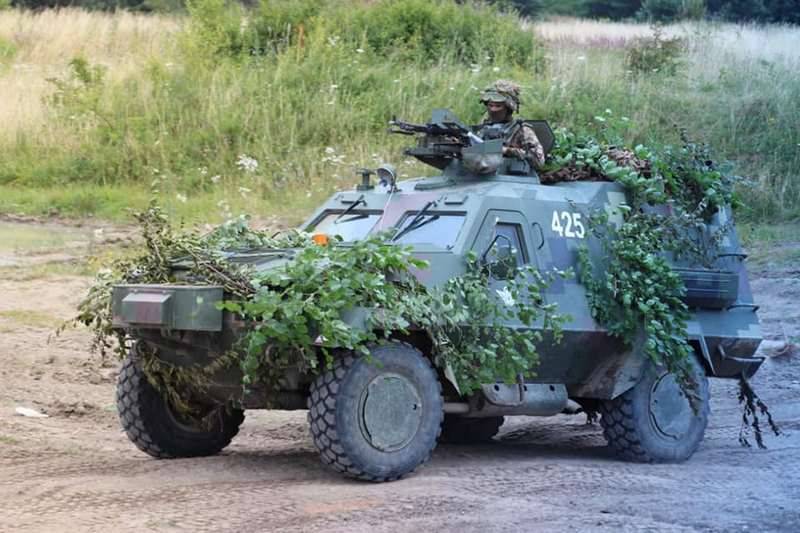 The Ukrainian tactical combat wheeled vehicle (TBKM) "Dozor-B" was adopted by the Armed Forces of Ukraine. The corresponding order of the Ministry of Defense No. 245 was issued on July 3 this year. It is reported by Defense Exspress.
As reported, the armored car was adopted by the Armed Forces of Ukraine "based on the results of state tests and experimental operation."
The Dozor-B tactical combat wheeled vehicle was developed from scratch by specialists from the Kharkiv Morozov Machine Building Design Bureau. East and West worked together on its creation - designed in Kharkov, made in Lvov
- said the director of the State Enterprise "Kharkiv Design Bureau of Mechanical Engineering named after A. Morozov" Yakov Mormilo.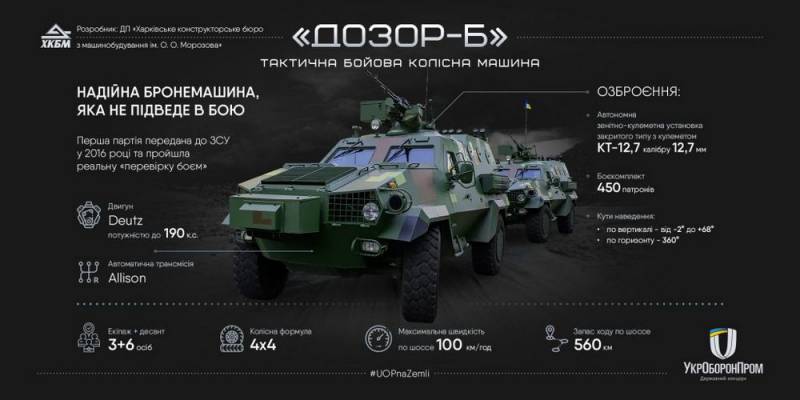 According to the newspaper, the first batch of ten Dozor-B armored vehicles was manufactured in Lviv in 2016 and transferred for trial operation to the 95th Air Assault Brigade of the Armed Forces of Ukraine. During operation, the armored car was repeatedly altered to eliminate the shortcomings identified during trial operation.
We made the last changes in the working design documentation in 2020. That is, "Dozor-B" is a very modern example of a combat vehicle.
- said the director of the KMDB.
At present, the KMDB is preparing to assemble the first sample of the "final version" of the Ukrainian Dozor-B armored car. Based on the results of the tests, a decision will be made on the serial production of the armored vehicle. It is reported that the production of "Dozora-B" can be organized both in Kharkov and Lvov.