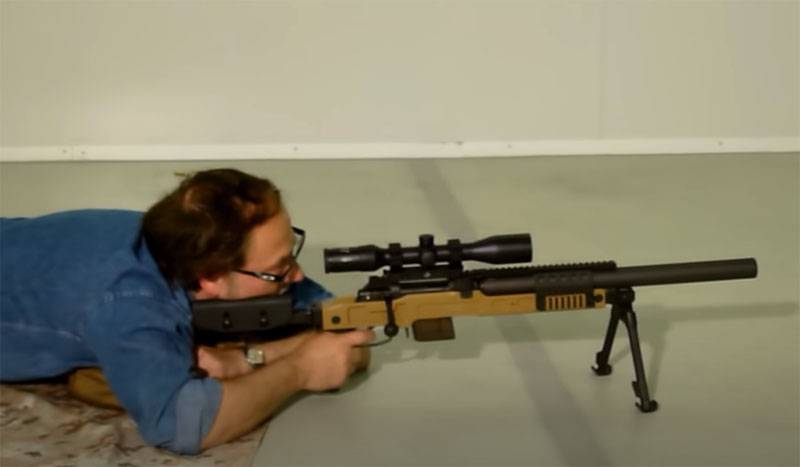 The most important components of the sniper business are secrecy, noiselessness, patience, endurance. Of course, these qualities first of all must be attributed to the sniper himself. But the characteristics of the sniper also play a significant role here.
weapons
- including for the specified secrecy.
The ability, having carried out a shot, not to betray his location, is what can allow a sniper to a) save his own life, b) continue aimed point fire at selected targets.
One example of a low-noise sniper rifle is the SPR300 rifle. It is a Swiss small arms in .300 Whisper caliber. The rifle was developed by the B&T arms company (Brugger & Thomet). The company specializes in the creation of devices for reducing the noise of fire, including modern silencers.
The Tactical Media channel examines this Swiss rifle in comparison with the Russian sniper weapon "Vintorez" and the Lobaevsky DVL 10M "Saboteur". These rifles occupy a leading position in the global market for silent sniper weapons. The plot tells about what advantage this or that sniper weapon has in terms of reducing the noise of live fire.