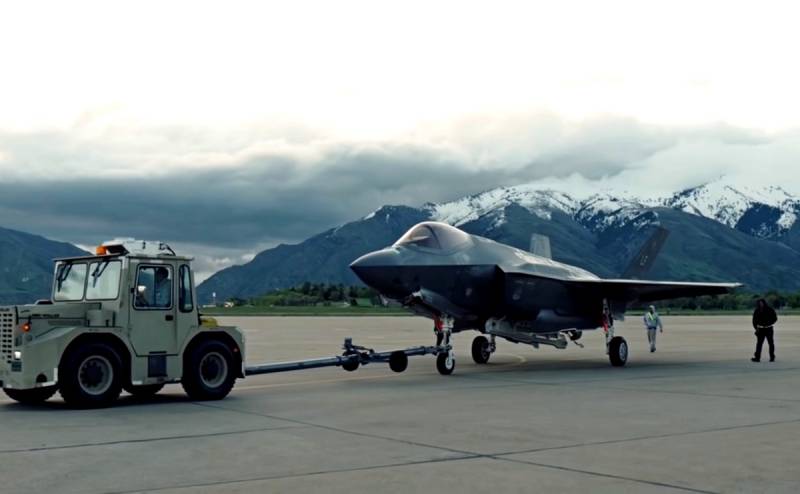 Eight fifth generation F-35A fighters, destined for Turkey, will be supplied to the US Air Force. As stated in an official statement by the Pentagon, the US Air Force decided to buy these fighters from Lockheed Martin Corporation.
The US Department of Defense said that eight F-35A fighters, previously built for the Turkish Air Force, will be bought by the US Air Force as part of a modification of a previously concluded contract with the American corporation. The cost of all eight fighters will be $ 862 million. Prior to the handover of the fighters, Lockheed Martin will make aircraft modifications required by the US Air Force. In addition, under this agreement, the US Air Force purchased six additional F-35A fighters.
Recall that the United States excluded Turkey from the F-35 fifth generation fighter program last summer due to the purchase of the Russian S-400 anti-aircraft missile system. Despite this, the first batch of fighters intended for the Turkish Air Force was produced, but the United States refused to transfer them to the customer, demanding to abandon the S-400 air defense system. Also, the United States stopped training Turkish pilots who were training for flying the F-35 in the United States. In total, Ankara planned to purchase 100 fifth-generation F-35 fighters.
Russia began supplying S-400 air defense systems to Turkey in mid-July last year. Turkey became the first NATO country to receive the Russian Triumph anti-aircraft systems.