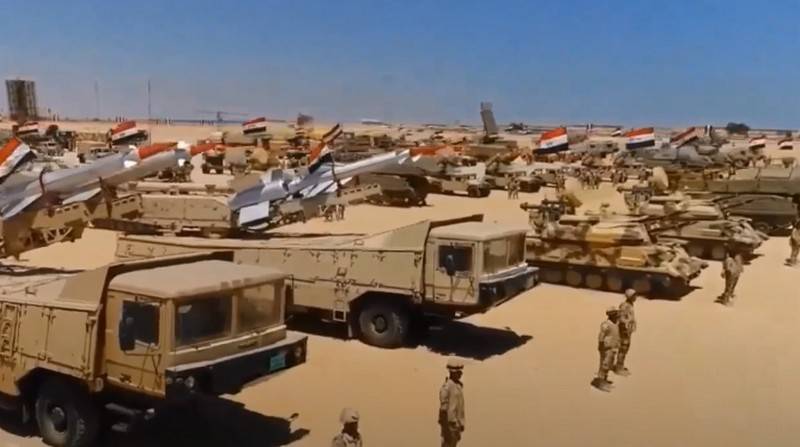 The Egyptian parliament has given the country's President Abdel Fattah al-Sisi a mandate to send troops to Libya. The decision was made on Monday at a closed meeting. This is reported by TASS with reference to a source in the Egyptian parliament.
The source said Egyptian troops will enter Libya to protect the national security of the state.
The Egyptian Parliament has agreed that the army will support the Libyan people. MPs give President al-Sisi and the military a mandate to protect Libya and the national security of Egypt and the Arab states
- the agency leads the words of the source.
Later, an official statement appeared in the press following a meeting of the Egyptian parliament.
The Council unanimously approved the dispatch of units of the Egyptian Armed Forces to carry out combat missions outside Egypt's borders in order to protect its national security in the strategic western direction from the actions of armed criminal militias and foreign terrorists until the completion of this mission.
- the document says.
Earlier, the Libyan House of Representatives, sitting in Tobruk, called on the Egyptian armed forces to intervene in the war to protect the country's national security. The Egyptian Parliament issued a statement saying that the Egyptian armed forces have the right to intervene in the Libyan conflict, "if they see an imminent threat to the national security of the two countries."
In addition, Egyptian President Abdel Fattah el-Sisi did not rule out military intervention, saying that the Egyptian army would move "if the Libyans ask." At the same time, he warned the TNC and Turkey that Cairo would not allow anyone to seize the LNA-controlled Haftar Sirt and El-Jufra, calling them a "red line".