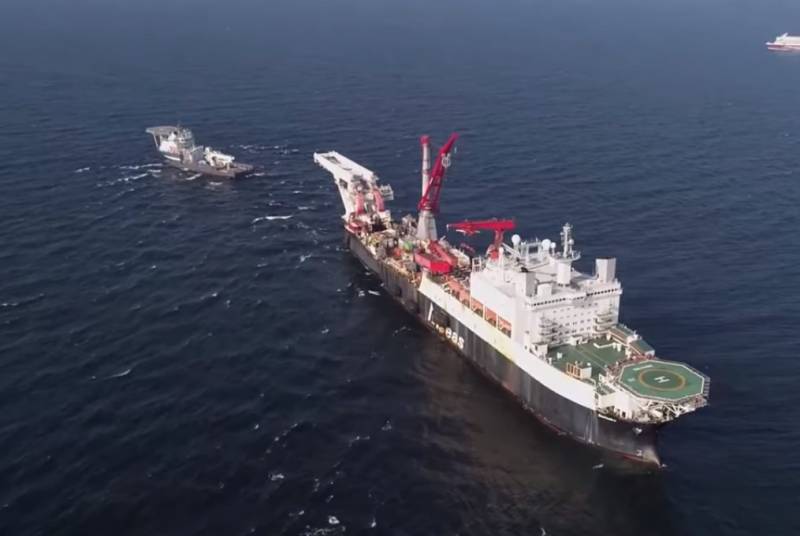 The House of Representatives of the US Congress passed a vote on toughening sanctions against the Nord Stream 2 and Turkish Stream gas pipelines. The bill was approved unanimously.
Amendments to strengthen the sanctions will be included in the draft defense budget for the next fiscal year.
The bill provides for sanctions against foreign citizens whose actions are related to the sale, lease or provision of vessels used for pipe-laying.
The Americans imposed sanctions preventing the construction of gas pipelines last year, and in 2020 they decided to tighten them. Two different bills to strengthen sanctions were submitted separately to the House of Representatives and the Senate of the US Congress. When the sanctions restrictions are approved, a specially created commission will coordinate the discrepancies in the draft defense budget.
Earlier, the US State Department also spoke out for toughening sanctions against pipelines designed to deliver Russian gas to European countries. Mike Pompeo demanded that the companies involved in the construction of SP-2 "leave immediately."
As you can see, the United States does not stop trying to stop the construction of the Nord Stream-2 gas pipeline.
It should be noted that earlier Denmark gave the go-ahead for the use of vessels with so-called anchor positioning. The Fortuna pipelayer belongs to such vessels. As far as is known, neither Fortuna nor Akademik Chersky has yet begun to resume the construction of a gas pipeline under the Baltic Sea.