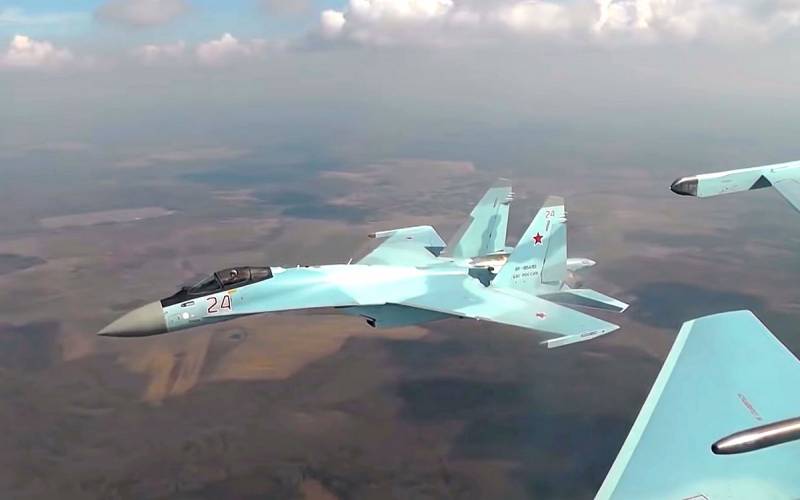 Experts from the A. Lyulka Design Bureau of the Ufa Engine-Building Production Association ("UEC-UMPO") are developing a universal engine for several types of fighters. This was announced by the managing director of the enterprise Yevgeny Semivelichenko.
According to him, the OKB is developing a single engine that can be installed on fighters without modifying the airframe. We are talking about the Su-27, Su-30 and Su-35 fighters. The order for the development of a unified engine came from the Ministry of Defense, it is planned that the introduction of a single propulsion system will reduce the costs of the military department. At the same time, Semivelichenko did not give any details on the work carried out and the approximate characteristics of the new engine.
Today we are considering the possibility of creating a kind of universal engine using AL-41F-1C units, as well as units of other previous engines. This is a kind of universal engine that can be installed on the Su-27, Su-30 and Su-35. There is such an order from the Ministry of Defense, we are carrying out this work
- he said.
The AL-41F-1S aircraft engine (product 117S) is a two-shaft by-pass turbojet engine of modular design with a controlled thrust vector. The engine uses a new low pressure compressor with increased air consumption and efficiency, as well as a new turbine with a more efficient blade cooling system. Installed on Su-35S fighters. At present, OKB "Sukhoi" is conducting R&D work on the creation of an upgraded version of the Su-30 - Su-30SMD, which will also receive the AL-41F-1S engine.