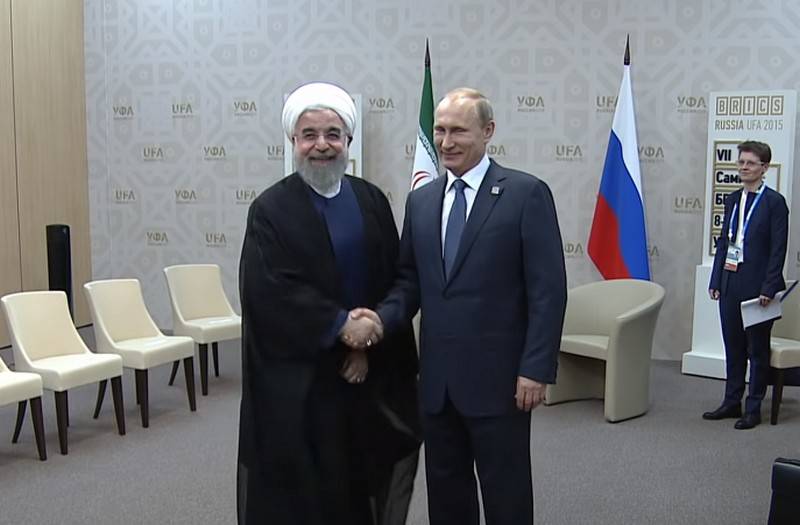 Iran is interested in Russian weapons and, after the lifting of the embargo, would like to purchase certain
weapon
and military equipment.
This was stated by Iranian Ambassador to Moscow Kazem Jalali in an interview
"Kommersant"
.
According to the ambassador, Russia is a priority partner for Iran, therefore, after the arms embargo is lifted, the parties will hold a series of consultations on Tehran's purchase of weapons and military equipment from Moscow. Jalali did not explain exactly which Russian weapons Iran was interested in, avoiding answering. At the same time, he stressed that Russia has "great opportunities" in this area.
We will consult with Russia on what we need to strengthen our defenses. The Russian government and the Russian people have been and remain by our side in difficult times. In this regard, Russia is a priority partner for us
- he said.
Note that this is not the first statement by the Iranian side about its intention to purchase Russian weapons. In May, Kazem Jalali also announced that Tehran plans to purchase weapons after the lifting of the embargo, and has already received proposals from a number of countries. Iran does not deny the desire to receive certain types of Russian weapons.
In turn, Russia reported that at present they are not negotiating with Iran on this topic, but they do not rule out the start of negotiations in the fall after the end of the arms embargo.
However, not everything is as simple as they think in Tehran. The United States, on the eve of the end of the embargo, which expires in October this year, intends to make every possible effort to extend the restrictions. According to the head of the US State Department, Mike Pompeo, Washington will "make every effort" to prevent the purchase of weapons by Iran from Russia and China.