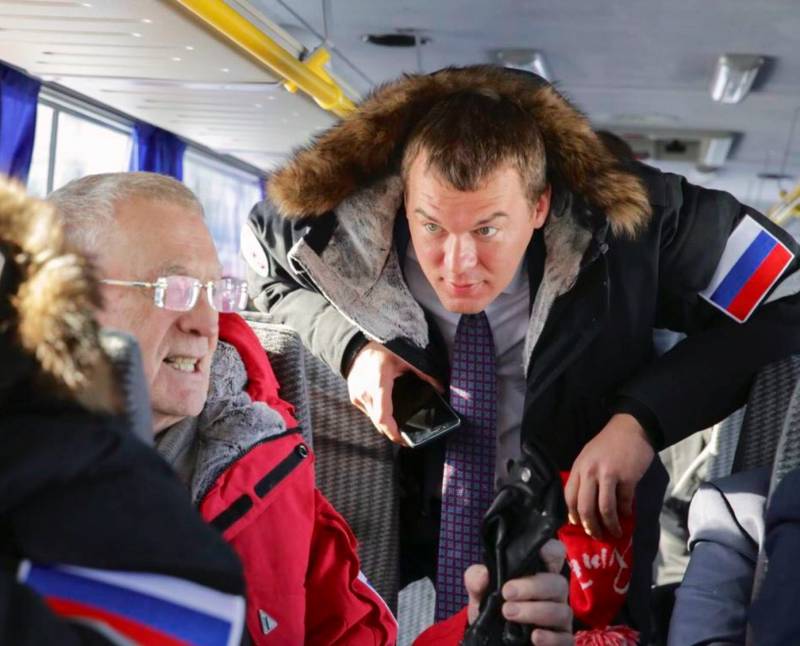 Mikhail Degtyarev, appointed by the President of the country as Acting Governor of the Khabarovsk Territory, arrived in the region.
Recall that on the eve of Vladimir Putin in a video link talked with the deputy from the Liberal Democratic Party and said that for this "there is work." Mikhail Degtyarev, who headed the State Duma Committee on Physical Culture and Sports, said that he was ready to accept the offer, thanked the head of state for his confidence and said that "in the near future he will go to the region to get acquainted with the situation."
According to Degtyarev, having studied the situation and determined the priority areas of work (and they were named - preparation for the heating season and the fight against coronavirus), he will report to the president on the state of affairs in the Khabarovsk Territory in a month.
Earlier it was reported that a message from an unknown person was received at the control desk in Khabarovsk that the terminal of the city's airport was allegedly mined. In this regard, several flights were delayed, including flights from Sovetskaya Gavan and Moscow.
Vladimir Zhirinovsky gave a description to the appointed acting head of the Khabarovsk Territory. According to the leader of the Liberal Democratic Party, Mikhail Degtyarev, he considers "one of the best deputies of the State Duma." At the same time, in Khabarovsk itself, they recalled some of Degtyarev's dubious initiatives as a parliamentarian. One of these is "to repaint the Moscow Kremlin white to give it a historical fit." In 2019, Mikhail Degtyarev proposed to rename Ulyanovsk to Simbirsk and transfer there all the statues of Lenin in Russia, creating a "special park". The deputy positioned this initiative as "help to Ulyanovka to turn into a tourist mecca for communists and those who are interested in
history
communist movement ".