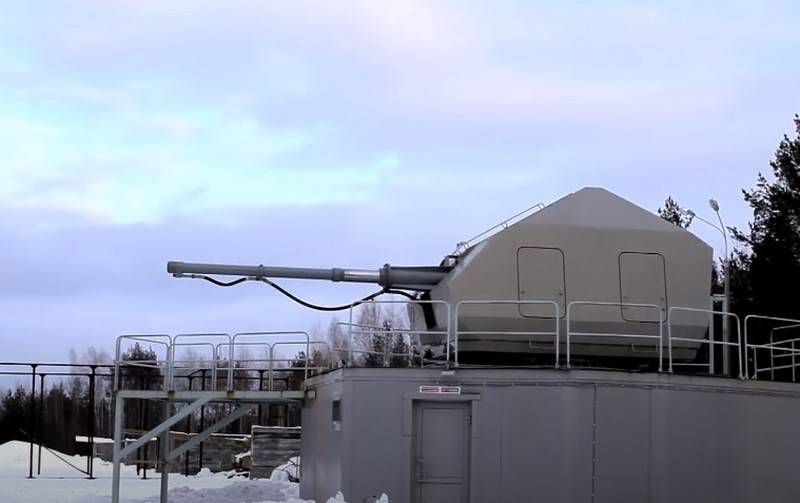 Warships of the Russian Navy, armed with a 100-mm A-190-1 artillery mount, will receive guided artillery shells in the near future. This was announced in an interview with TASS by the director general of the Central Research Institute "Petrel" Georgy Zakamenykh.
According to Zakamennykh, the 100-mm A-190-1 artillery mount is supplied for ships of the Russian
fleet
since 2012 and has already proven its effectiveness compared to Soviet-style artillery systems. The development of a new artillery mount was carried out on the instructions of the main command of the Russian Navy to replace the AK-176 artillery mount, which was the most massive in the fleet. Guided missiles are being developed for the new installation.
The practice of using A-190-01 in the course of the exercises confirms its effectiveness, which will increase even more with the introduction of the new generation of created ammunition, including guided ones. This is a matter of the near future
- said the general director of Burevestnik.
According to the Zakamennykh's statement, the new A-190-1 artillery installation is significantly superior in its most important characteristics to the AK-70 developed in the late 176s of the last century, the modernization potential of which has already been exhausted.
The 100-mm naval artillery mount A-190-01 is designed to arm surface ships with a displacement of 500 tons or more in order to hit a wide range of air, sea and coastal targets.
The gun is a rifled gun with two-sided supply of ammunition (to the left and to the right of the barrel) with a pendulum mechanism similar to that used on the gun of the AK-176 installation. The mass of the shot is 15.6 kg. Sighting range: surface target - more than 20 km, air target - up to 15 km. The rate of fire is up to 80 rounds per minute, the length of the continuous burst is 80 rounds.