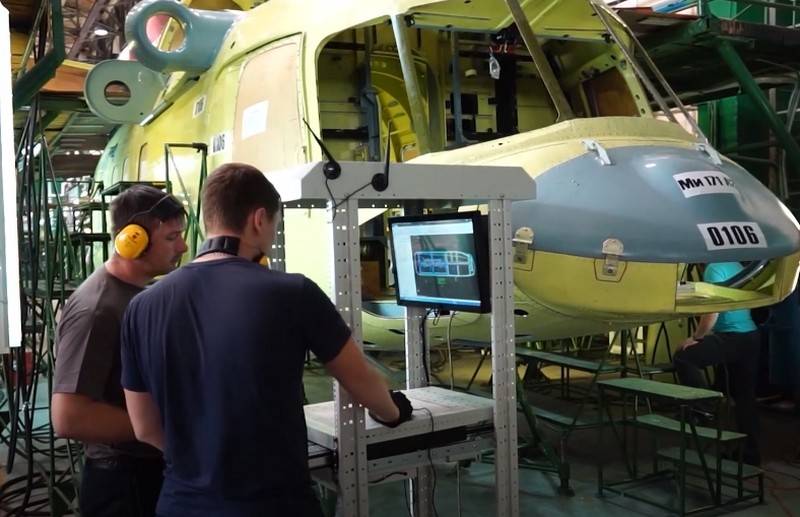 Ulan-Ude
aviation
the plant plans to launch production of several new helicopters for both military and civil purposes. The press service of the Russian Helicopters holding reports.
Reportedly, the company plans to launch production of the Mi-171A2, Ka-226, Mi-171A3 and VRT500. Qualified personnel are already being recruited for these projects; it is planned to recruit 200 engineering and technical specialists and about 300 working specialties.
Among the most important projects implemented by U-UAZ are the Mi-171A2 helicopters, the latest modification of the famous Mi-8AMTSh, the launch of the Ka-226 light helicopter. Projects are being developed for the production of a civilian medium-class helicopter in an offshore version - Mi-171A3, a fundamentally new light helicopter - VRT500
- said in a statement.
According to Leonid Belykh, Managing Director of Ulan-Ude Aviation Plant, the enterprise closely cooperates with the basic East Siberian University of Technology and Management, from where young employees come to the enterprise.
The launching of new promising products requires the involvement of talented youth. We work closely with the East Siberian University of Technology and Management, which is basic for us. Experienced professionals can also successfully realize themselves at our plant. We have already hired some of the staff we need and are continuing to recruit
- he said.
It is specified that specialized specialists who come to the region are paid subsidies due to the participation of the aircraft plant in targeted training programs at the country's technical universities.