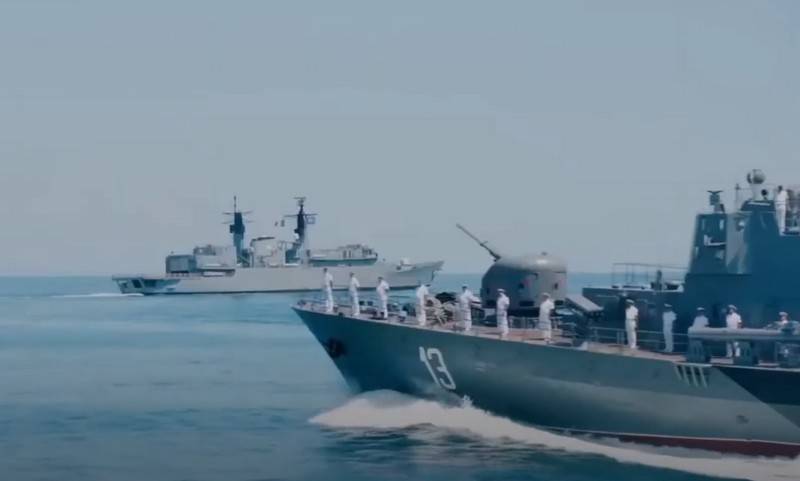 In the Black Sea today, July 20, the US-Ukrainian naval exercises Sea Breeze 2020 will start, the press service of the US Navy reported.
According to the report, a total of 27 warships, 19 aircraft and two thousand servicemen from nine NATO member countries and partners of the alliance will be involved in the exercises. The US, Bulgaria, France, Georgia, Norway, Romania, Spain, Turkey and Ukraine will take part in the maneuvers.
The US Navy destroyer USS Porter (DDG 78), which entered the Black Sea and the US Navy's P-8 anti-submarine patrol aircraft, will take part in the exercise from the United States. From NATO, combat ships of the Second Standing Naval Group (SNMG-2) and the Second Standing Mine Action Group will take part in the maneuvers. In the command of the 6th operational
fleet
The United States previously reported that Porter was sent to the Black Sea to "strengthen regional maritime stability and participate in the 20s of the joint US-Ukrainian Sea Breeze 2020 exercise."
The return of the destroyer USS Porter to the Black Sea confirms the commitment of the 6th Fleet and the US Navy to our allies and NATO partners. Our participation in multinational exercises, such as Sea Breeze, is a real demonstration of the US's determination to defend Europe collectively
- said in a statement.
Earlier, the Ministry of Defense of Ukraine stated that in connection with the pandemic of the coronavirus, it was decided to limit the Sea Breeze 2020 exercises to the marine part only, without conducting land maneuvers. At the same time, the "most ambitious exercises" were announced, involving up to 20 countries, including Japan and South Korea.